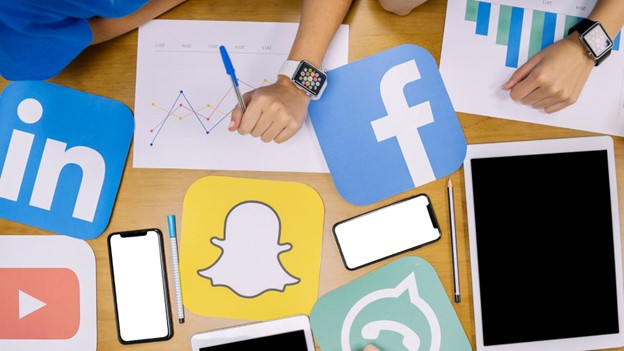 As we make our way through 2023, it is crucial to not only assess your current B2B marketing but also begin planning for the year to come. Yes, that's right. It may seem early, but taking a close look at your present content and how you and your marketing team (and C-Suite) want to keep moving the needle in the next year are keys to competitively engaging with your B2B contacts through social media.
Maybe you want to use social media to prepare for the launch of a new product line or brand, kickoff thought-leadership positioning for company executives or gain more qualified sales leads.
If your business owners or leadership team want better results from social media efforts in 2023, it is time to create a business to business (B2B) social media strategy that sets your company up for success.
Though, for those of you who know you need a B2B social media strategy but do not have social media marketing as part of your internal wheelhouse – or if you are a bit stressed because in-house resources are scarce – no fear. We are here to assist. Let's start this plan with a helpful explanation from our ECPR Digital Marketing team.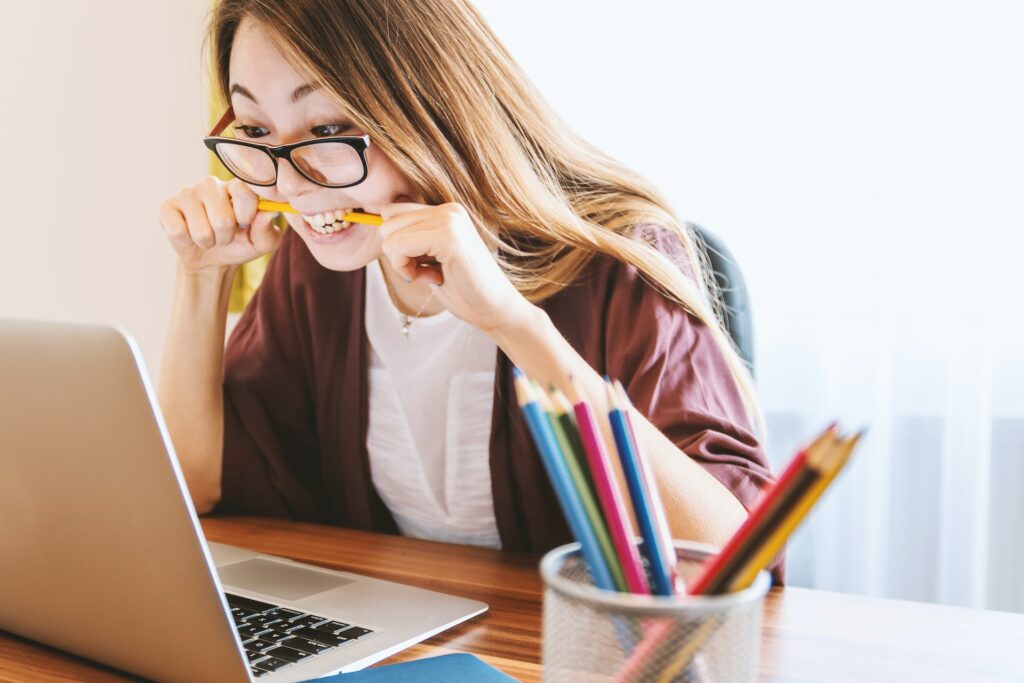 B2B social media marketing is the process of utilizing your social media channels to market the products and services your business offers to existing and potential clients. Moreover, it is a means to connect, influence and interact with critical leads and prospects.
In this ever-expanding digital age, participating in social media marketing is essential to establish your business and brand as a trusted expert or resource in your given industry and contribute to your bottom line via social media integration with other forms of strategic marketing.
Actively integrating social media marketing with diversified forms of traditional and digital marketing is an essential contribution to your plan's success. Simply put, using social media to establish yourself or your business as a trusted specialist in your industry is one of the most advantageous tactics to make such content integration efforts pay off.
Step 1: Integrate your B2B social media marketing with other promotional efforts.
The assimilation of B2B social media marketing with supplemental, profile-raising efforts to promote a brand impacts your ability to increase brand awareness and sales. This is so important, it is safe to say that any business not using social media integration in 2023 stands a chance of being left behind the competition as social media continues to influence buyer decisions.
Luckily, our team has provided in this blog article a few creative options for how to integrate social media into your marketing strategy.
Creating social media campaigns around other news, events, launches, and messaging for your business opens the door to social media integration. Sharing social media posts that include a call to action serves B2B social media strategy well. Calls to action as to-the-point as "Comment" drive engagement and brand awareness, while actions like "Register" which include a backlink to the business' website extend the marketing arm of the business and can evoke engagement.
Now, take this a step further with a little brainstorming power. What about enticing interaction with a more resourceful call to action, such as "Comment with your business pain points about this topic, and we'll send you two results-focused ideas." Your "ideas" can then include a creative info-graphic that shows and depicts how your business can solve challenges for the engaged business lead. You will cleverly integrate narrative messaging to open the dialog with graphic communication to showcase your business's expertise.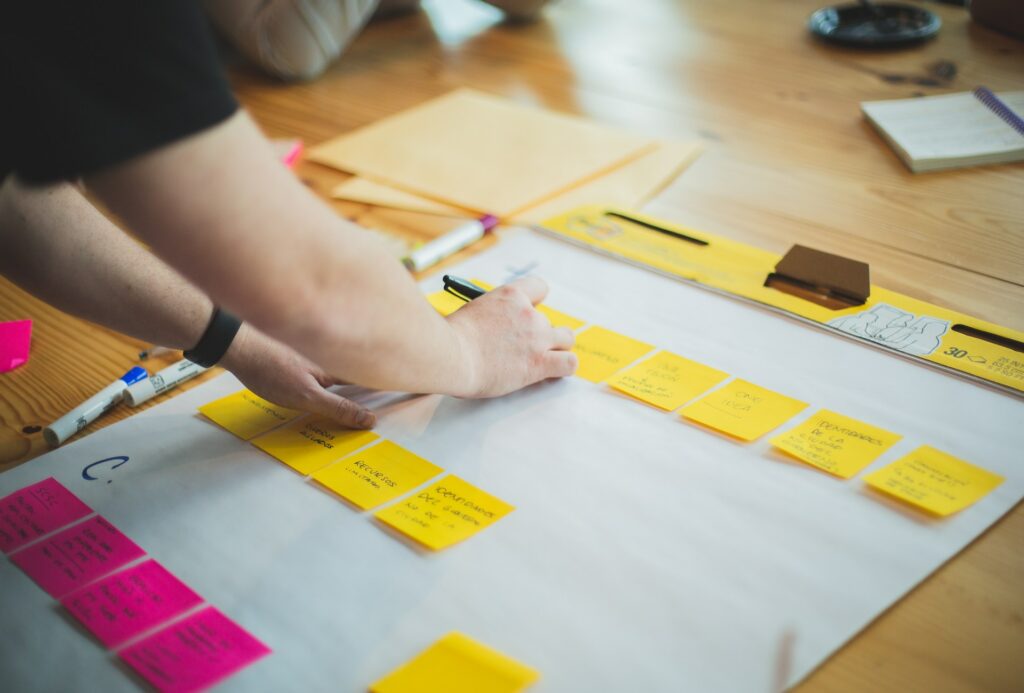 Synchronize social media calendars with scheduled email campaigns.
One specific way to integrate a social media campaign with another form of marketing is to use the same topic for social media content and email campaigns in the same week or month.
Since email campaigns are often developed and sent to a business's list of existing contacts or prospects, they are an opportune way to further integrate messaging via social media content that reaches segments for which you might not have email addresses.
When planning and designing a promotional email campaign for distributing to an email database, it is wise to preplan social media calendars to correspond with your outgoing email. Your weekly or monthly e-newsletter might feature a "big-picture" or larger theme that can be broken down into more specific social media posts with bitesize subpoints during the same judiciously scheduled time period.
Reinforce branding with a double or triple messaging or advertising impact.
Melding social media content intentionally with existing traditional paid advertising or press release campaigns is an additional means of marketing integration. Branding and marketing professionals can emphasize marketing messages by creating social media content that follows the same communication goals as media outlet advertising or company news releases being submitted to editors, reporters and journalists at the same time.
Leave fewer marketing stones unturned, and use the same thought-provoking tagline in a tradeshow or conference advertisement that is simultaneously used in a series of Instagram Reels and LinkedIn static post captions to achieve broader coverage and density of the outgoing brand message. While the traditional ad's focus will be one-way messaging, your interactional social media content can yield opportunities for two-way dialogs with interested B-to-B segment decision-makers.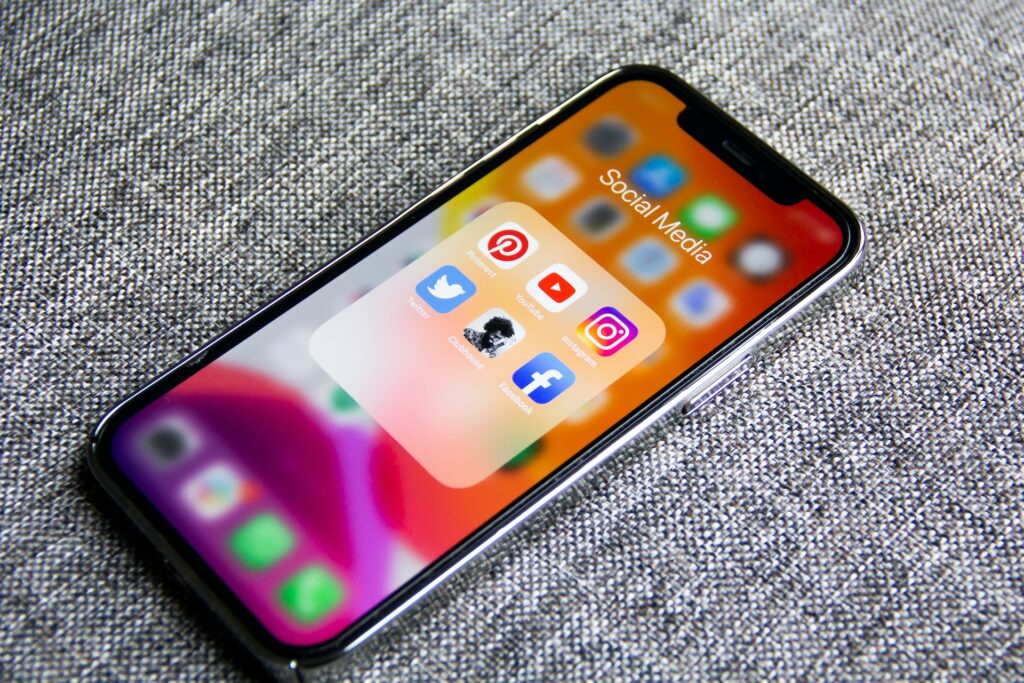 Keep in mind, social media integration works both ways. Add links to your B2B social media channels in your e-newsletters, mass email campaigns and on the business's website. Asking or incentivizing your existing and potential clientele to follow your business on social media paves a direct path to increasing visibility and valuable time in front of your audience.
Fuse social media strategy with brand identity and sentiment.
The next key to integrating your B2B social media strategy revolves around brand identity and how your sector targets perceive and interface with your brand.
Initiating brand standards that stay consistent across all social media platforms, websites, e-newsletters, advertisements, collateral, tradeshow displays, sponsored content, and other forms of marketing allows your clients and prospects to recognize and recall your business's brand.
The possibilities are limitless, but some of the easiest include adding the company logo to select social media posts, including your mission statement on germane websites, consistent email signatures, and updated social media bios contribute to a stronger brand identity and brand recognition. Your audience benefits from repetition of themes, content and ideas that solidify their understanding of your business' services and expertise.
Speaking of service, using B2B social media channels as an extension of customer service offers a very practical application of how to integrate social media into your marketing strategy. With the built-in messaging and commenting functions featured on your B2B social media channels, staying responsive and helpful when customers, clients and leads ask questions increases social media engagement and expands the occasions for your business to engage with feedback, solutions and connections.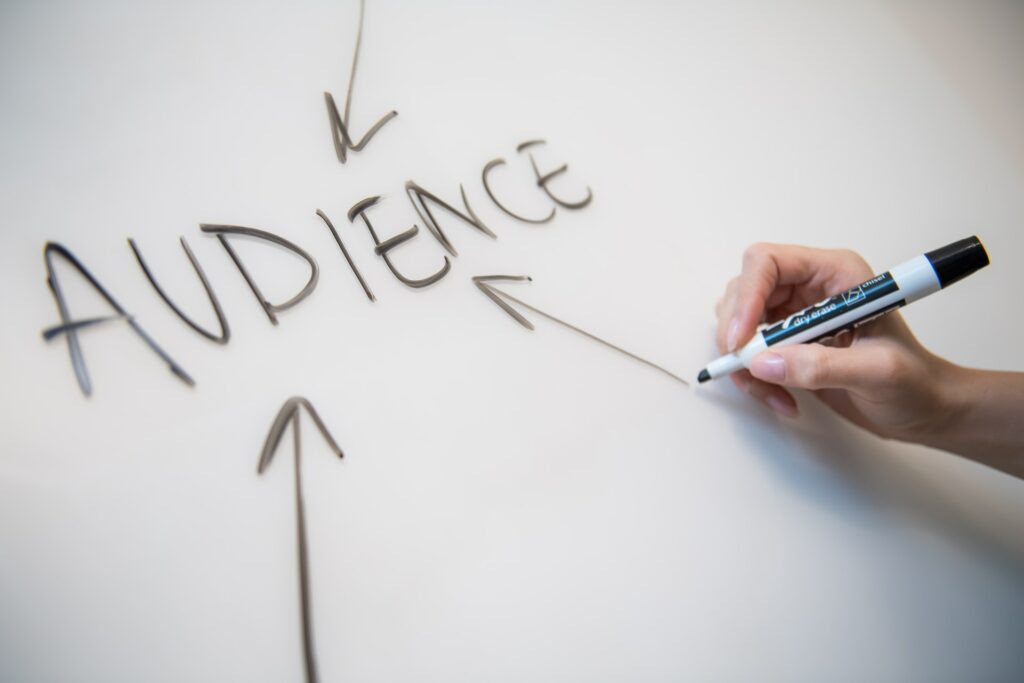 As an added tip for Instagram for B2B, try responding to posted comments or questions on Stories and saving common inquiries as an "FAQ" Highlight that your audience can access easily from your business's Instagram profile. Interact with on-brand message objectives always being top of mind.
For another easy social media integration, utilize user-generated content about your brand as reviews and testimonials across social media platforms, websites and in email campaigns. Reshare, repost and offer outright appreciation for positive comments about your business and brand that are posted by your followers or fans.
To see how social media integration creates success and to continue improving your B2B social media strategy, evaluate brand sentiment with a social listening tool and track website traffic and customer conversions originating from social media via Google Analytics. Monitoring and addressing these types of informative stats should be a daily or weekly occurrence assigned to a team member or your public relations and marketing firm. Gauge the results, look for patterns, and maximize or adjust brand-messaging content that over- or under-performs.
If social media integration does as well for your business as anticipated, you might consider expanding your B2B social media strategy and business offerings with a paid social media campaign or community. Pay-for-entry groups on social media create buzz around your brand and can add another stream of connections for your business, while also functioning as a test market for new products or services. Your business' top customers get exclusive content, and you benefit from a low-risk way to introduce or launch your Unique Selling Propositions.
Step 2: Use Social media marketing to establish your business as a trusted expert and thought leader.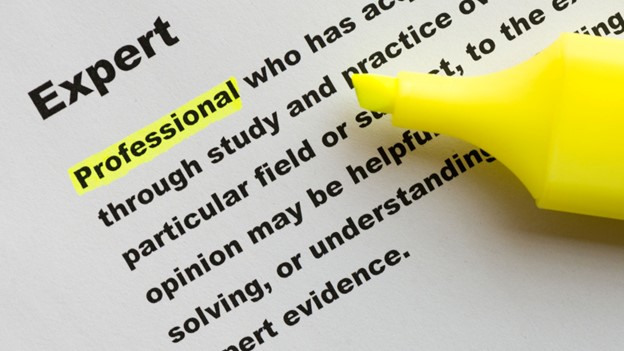 No matter the business or industry, trust factors into creating customers and clients from prospects. Increasingly, even your B-to-B audience looks to social channels to vet your business and establish trustworthiness.
This is why it is important to note that lacking a social presence in 2023 creates a roadblock to establishing trust with at least some members of your business's audience, and vice versa; implementing a consistent B2B social media strategy sets your business up as a trusted expert and thought leader within your industry.
While consumer businesses benefit from captivating visuals, B2B social media channels need to offer beneficial thought-leadership information for followers and engagement. Essentially, providing enterprising value, exclusive concepts and unequivocal intel opens the door to trust.
Boost demand generation by illuminating and inspiring your B-to-B marketing segments.
B2B social media content ideas that provide expert information in an easy-to-digest format include bulleted main takeaways from case studies or blogs already available in the business's resource library. To give this kind of messaging the emphasis it needs to produce qualified leads, merge your PR messaging strategies carefully and take your social posts from bland and trite to informative and visionary.
Consistency plays as pivotal of a role as value, though. Longer nurture time for B2B markets means your business must offer the same value and reliability over weeks and months. Posting resources once on social media and disappearing for the following two weeks or months sends a message that your business does not show up dependably. A strong B2B social media strategy employs content plans and calendars that ensure reliable posting schedules from a trustworthy business.
Social media algorithms also favor consistency. In fact, algorithms heavily scrutinize your B2B social media channels to determine if the content is reliable enough to recommend to a target audience. For the algorithm, regular posting builds trust, but the algorithm also demands content topics and hashtags remain related to similar and sound topics so it can determine to whom it can recommend your content.
Likewise, algorithms reward B2B social media channels that spend time interacting on the given platform and engage with other accounts. Seek out other businesses or prospects and like, share and comment on their posts with valuable information. Not only does the algorithm recommend and serve your content more when you engage, but the audiences of those other accounts recognize your business's enduring expertise. Offer insights on your competitors' feeds long enough, and their followers may start following your business as a new, trusted authority in the industry.
Develop, earn and benefit from third-party influence.
Another way to capitalize on other business' audiences and strengthen your B2B social media strategy is to partner with other industry-related brands and social media influencers to share content that achieves a greater and more applicable reach. In this scenario, your B2B social media channels piggyback and combine with the existing trust of the partner brands or influencers. If those brands already exist as trusted experts to their respective communities, your business's trusting audience expands.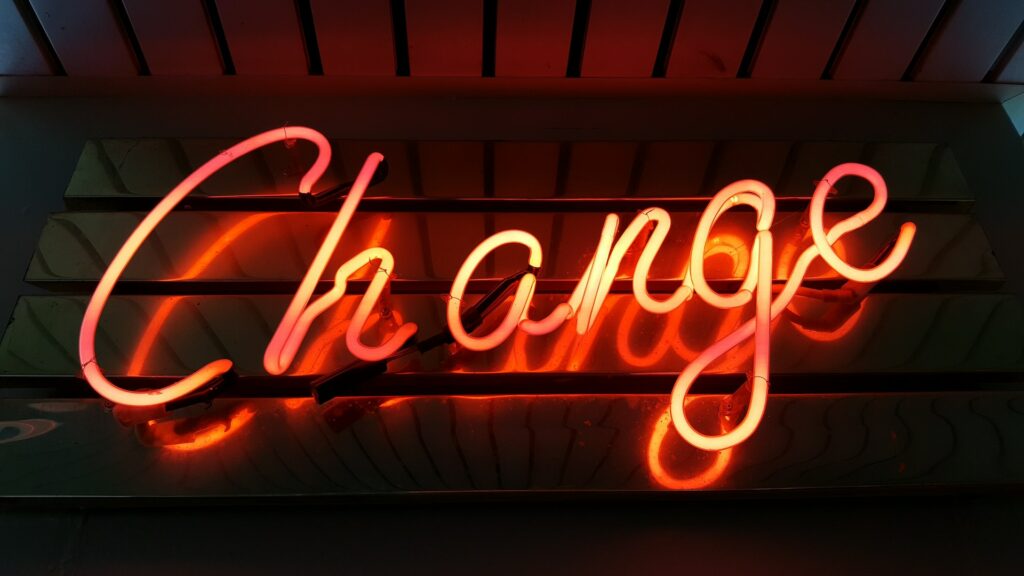 If you think influencers marketing is not for B2B marketers, change the way you think and how you approach the all-important model of influencer marketing. Chances are your competition partners with B2B social media influencers who have infinities of connections you want to share. Any such influencer marketing deployment should be started with a brainstormed and strategic set of goals, objectives and budget.
Merge and diversify marketing deployments to undergird social media content.
The strategy for capitalizing upon B2B social media can be established with overlapping marketing tactics, coalescing into a clearcut opportunity for more heavy-hitting sales leads results.
Your B2B social media strategy should incorporate the previously mentioned methods of connecting the dots between your branding output and business's return-on-investment.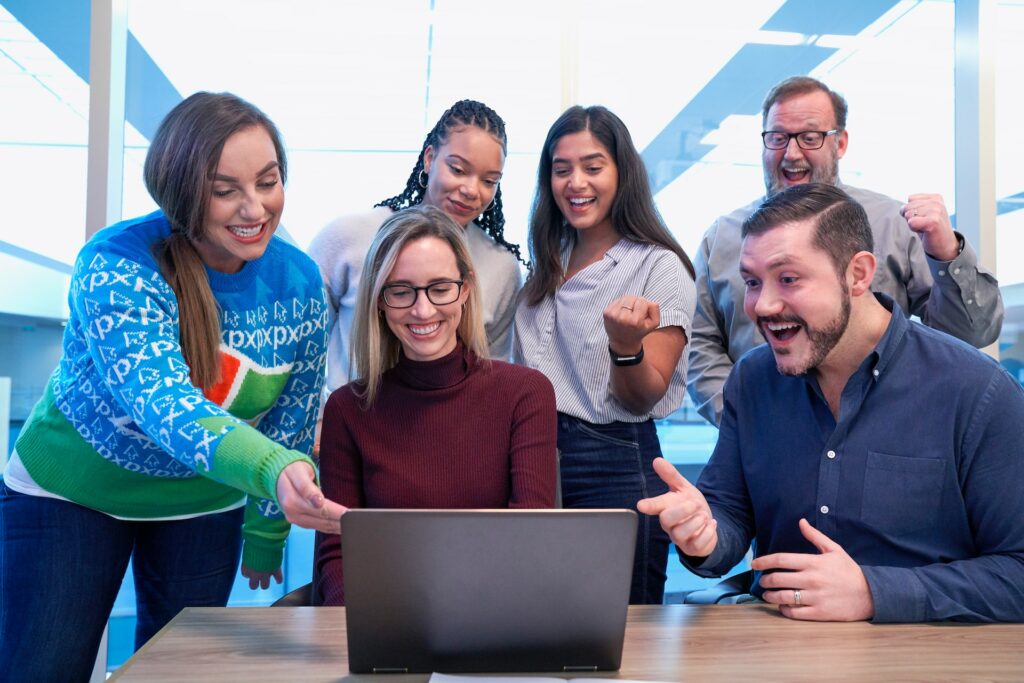 Building trust and integrating B2B social media marketing with other promotional efforts provide the preeminent strategy for how to manage B2B social media marketing in 2023, which leads to gaining lasting results from your social media efforts for the long haul. Try these ideas, and you're well on your way to establishing your business as a leader on and off social media.
Do you need a professional helping hand for implementing a B2B social media strategy for your business? Reach out to Eberly & Collard Public Relations to receive in-depth, expert advice from our full-service PR firm and B2B social media agency.