Why Public Relations remains essential in a business climate that is constantly redefining what the word "essential" means.
Since early-spring, business leaders across the globe have reevaluated many aspects of their daily operations, especially their procedures and practices labeled as "non-essential." It may seem that many have their own interpretations of the phrase. But, at Eberly & Collard Public Relations, a top national public relations firm, we truly believe that as a business, there are few things more essential than a fully integrated public relations agency. After all, it was Bill Gates who once said, "If I was down to my last dollar, I'd spend it on public relations."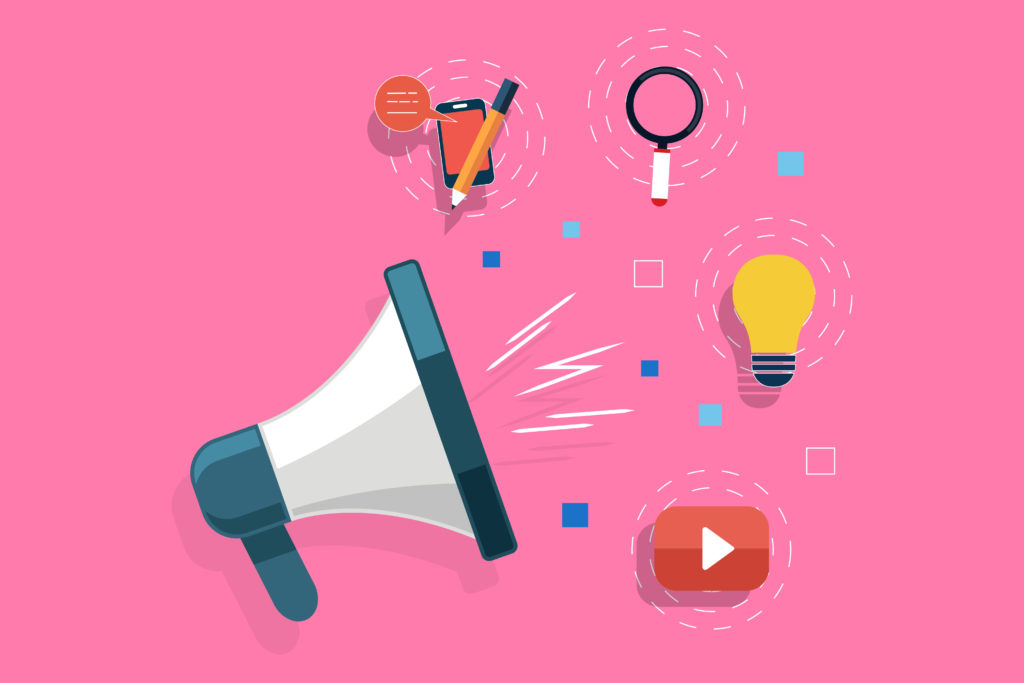 In-person communication is now out of the picture for my business. What now?
If you're looking for someone to explain the importance of public relations, or the functions of public relations, the current challenges some business are facing at the moment provide an excellent explanation.
Without the face-to-face interaction that once forged valuable relationships between your business and future customers and clients, the need for a shift towards digital marketing and public relations increases exponentially. However, digital marketing, social media and other digital-based mediums, without the aid of a full-service public relations firm, can be very difficult to start from scratch, and highly time consuming.
That said, digital mediums are, without a doubt, where you should be focusing your public relations and marketing plan at the moment. The reason being: Without strong digital marketing, media outreach efforts and social media during these times, your business and brand are simply not seen in this current business environment. That is, you are not visible to the media or possible new clients or customers without any sort of digital marketing or public relations plan in place.
Navigating the new-normal through multiple aspects of Public Relations.
The coming months will force brands and businesses across the globe to conduct their new-business outreach, brand-building and outbound marketing in an entirely different way. This may sound challenging; but, for us at ECPR, we look forward to developing new, creative digital media strategies for current and future clients. As a matter of fact, we put together a guide for businesses to use when navigating in "disruptive" times, such as these.
The guide, which laid out the best strategies or methods for businesses to move forward and adapt to the "new-normal," was a detailed resource for the initial re-opening of the global economy, so we thought we'd also put together a handful of easy-to-digest takeaways for your public relations strategy moving forward. Each of the following are standard components for effective communication in public relations, but adjusted per our "new normal," and aimed to increase your digital footprint.
1. Social Media
At some point in time, it was unwisely determined that social media, in general, was more of a priority for business-to-consumer (B2C) brands, and less valuable for business-to-business (B2B) brands. Given our current limits on in-person connectivity, this couldn't be further from the truth! Though some social channels are certainly more geared towards B2C, B2B or direct-to-consumer (D2C) brands, now is the time to connect with your audiences, clients and / or customers via creative social media campaigns across multiple social platforms!
In these modern times, social media is one of the most immediate methods of PR when connecting with new clients or customers. It is also a great way to connect with current clients / customers, whether it be to let them know it's still business as usual for you, despite working remotely, or if you have a new product / service that was originally slated to be released at a now-cancelled event.
B2B companies should, rather quickly, make the push towards strengthening their social media channels, and begin viewing them as "essential" facets of their public relations strategy. If you're a product manufacturer that sells to other businesses, the indefinite cancellation of trade events across the globe has likely put a damper on your sales and marketing.
Trade events and shows were typically when future clients and customers could see your product, learn about pricing, and acquire the knowledge they needed to know to make an informed decision about your product and / or service. Without this valuable opportunity to market your product in-person, for now, we'd advise turning to a relatively easy-to-use, inexpensive component of social media: video.
Utilizing video via social media once required a camera, tripod, expensive recording equipment, and, in some cases, new staff to edit the video; this is no longer the case, with tools such as Facebook Live (literally) at your fingertips.
Facebook Live, or any type of video-sharing on your social media channels, is a tool that can work for a B2B product or service in two powerful ways. On one hand, you are able to provide a physical example of your product, or a face-to-face-like description of your service, in the most immediate kind of format. On the other hand, you are giving your audience, which, in this case, would be your social media followers, a glimpse of your own personality, something that would, otherwise, only be seen in-person.
For many B2B companies, personality in digital marketing can be withheld, or suppressed. However, people (and other businesses) are feeling vulnerable at the moment, and they want the people they work with to, in some way, exemplify and align with their own beliefs, and make their lives easier.
Whether you're a product manufacturer or a software company, we'd recommend using tools like Facebook Live to offer your social media audience helpful tips that are related to your respective industry. Each week, one or two of your team members could go live for a couple minutes and offer your company's advice or tips on a certain topic. However, it's important to use content standards so all of these social media-broadcasted videos follow and adhere to predetermined standards.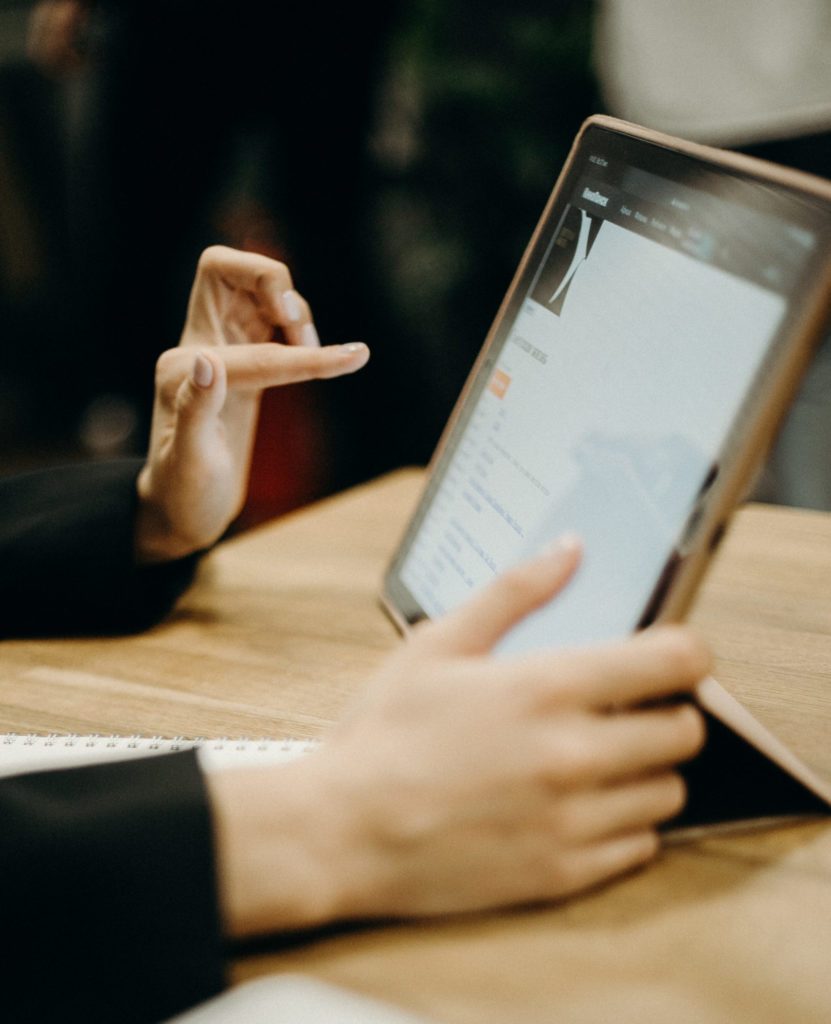 2. Media Outreach: Editorial
If you have recently picked up and read a print publication or checked out the home page of your favorite online news source, you have noticed the headlines are a bit monotonous at the moment.
This, of course, is not all that unexpected, given current circumstances. But, through our own agency's relationships with various publishing groups, we have learned that editors of publications are looking for, and wanting, positive headlines and news for their publications.
This is a perfect opportunity to creatively position your products or services with trade publications that are actively looking for more news to deliver to their readership. Now, that's not to say they are striving to change the topic of their content from the most timely global news; rather, they are looking to support their respective industries served through sharing highly-relevant information with their readership. Trade media editorial, specifically, is highly trusted information, directly delivered to target audiences without the need for any face-to-face communication. When published in an admired, respected publication through editorial media coverage, your credibility can increase exponentially.
To get published in the trade-media at the moment, though, editors are looking for stories that can captivate their readers and provide highly relevant information. Despite most publications being filled with less-than-great news recently, we've found editors are looking for new trends being forged in their respective industries through innovations in digital technology.Take manufacturing for example. If you're a product manufacturer with strong digital capabilities, now is the time to publicize your company's achievements. Editors, for the coming months, will be writing many stories about facilities shutting down due to staffing issues from stay-at-home orders, and the like. However, if your manufacturing facility is highly digitized, and nearly autonomous, it's likely stay-at-home orders didn't affect your production, and you could operate fully with just a skeleton staff.
Currently, stories like these are highly sought after by trade media. Not only does this represent a dramatic (and interesting) shift in the way we manufacture products, but it offers the readers of publications a glimpse at what a socially distanced manufacturing sector looks like.
3. Building Brand Voice through Owned Media
Though social media is considered "owned media," this public relations essential is, more-or-less, referring to native, website-based content. Through highly creative, brand-driven owned media, such as a company blog, brands and businesses are able to amplify their brand-voice and message.
In order to fully understand the importance of blogs, in the context of our current global economy, one must first understand the intent of a potential customer or client looking to attain a particular product or service. For the time being, any face-to-face meetings are going to be tricky for B2B or B2C client / customer acquisition. Services like Zoom allow us to meet "face-to-face," in a sense, but first impressions about your business are now being formed via your website, and how its content portrays your brand and / or business.
The concepts of brand-image and brand voice, as portrayed through native content, are especially essential, as the usual process of new business acquisition will be vastly different for the time being. No longer are the times of multiple, in-person meetings where people get to "know" others. Now, judgements can be made based on digital, owned media alone, further emphasizing our thesis that owned media, through native content, is essential.
Brand-image and brand-voice, no longer having the platform of brick and mortar or trade shows / events, uniquely position the blog as an essential component of public relations and digital marketing. Blogs are an excellent manifestation of brand DNA, in that, the word "blog" alone implies a certain, more honest connectivity. The blog almost serves as a business' journal, and offers potential customers or clients a unique, "unfiltered" perspective on your product or service otherwise unattainable.
As a matter of fact, it might be a good idea to begin directing potential, new business traffic directly to your blog instead of the homepage of your website.
For example, if you were looking to inquire about the professional services of a company you are thinking of hiring, and wanted an unadulterated glimpse at the company's values and culture without meeting them in person, which of the following statements are you most drawn to?
–       To learn more about our company, here's a link to our website:
–       To learn more about our company, here's a link to our blog:
In the first sentence above, the word "website" seems a bit cold and unaffectionate, and in most cases, the homepage of many a website is filled with jargon and marketing copy.
However, by offering potential new clients or customers a look at your "blog," you are taking them directly to the nucleus of your brand's DNA.
4. Miscellaneous Facets of Digital Marketing
In addition to the three essential public relations assets, there are many directions you can take via digital marketing that are rooted in screen-to-screen messaging.
Like we discussed in our March 2020 blog, entitled, "Engaging your Target Audiences in Disruptive Times," digital assets such as Google Ad Campaigns, Search Engine Optimization (SEO) and Search Engine Marketing (SEM) are highly valuable to develop to reach new clients and consumers.
What's the reason behind each digital asset's value? It is no secret that screen time has recently increased significantly across the globe and among all age demographics. But, even as restrictions are loosening, we do not forecast a decrease in the use of smart phones and other devices any time soon. So, unless you foresee people abandoning their mobile devices in the near future, now is the time to ramp-up your digital marketing for optimizing your search engine performance.
According to recent data on the subject, mobile searches have been increasing drastically over the past few years, and recently have exceeded those of desktop searches. So, if mobile SEO wasn't trending before, it is most certainly now an essential aspect of digital marketing to consider. Not to mention, increasing investment into mobile SEO improves the ranking of your business' content in general.
Google, which is used by approximately 95 percent of people as their preferred search engine, recently switched to a mobile-first index. This means Google is using a web page's mobile content to ultimately determine its search engine ranking, and if you aren't ranking well after mobile SEO, it's likely you aren't ranking well in general.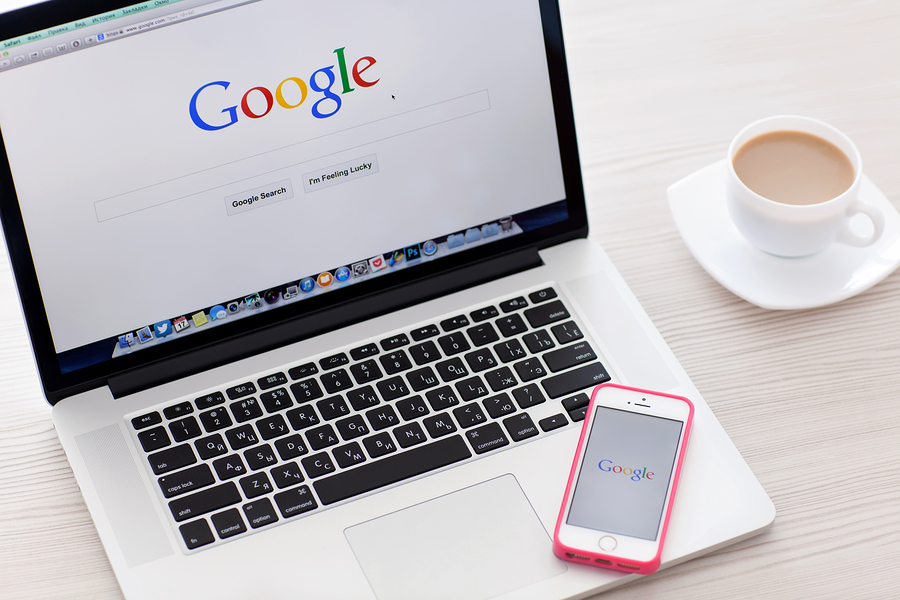 This idea of mobile SEO, too, returns back to our idea of being "seen" in the eyes of potential clients or customers during this time. By fully utilizing your mobile SEO, you are reaching your target audience where they are, which is at home, and on their phones.
However, pandemic or not, people are highly drawn to gathering information from their smartphones for both business and pleasure. This will all be over relatively soon, and people will continue searching for product and services on their smartphones, so the importance of mobile SEO will remain consistent.
In the coming months, we will certainly see companies with strong, digital strategies in place appear from the fog, so to speak, in good shape, and possibly with a few new clients or customers on board. It is companies like these that understand the essential and resilient nature of public relations services, especially during volatile economic moments.
The importance of public relations, in our experience as a public relations and integrated marketing communications agency, has always been an unwavering principle for our firm. ECPR is a team of professional communicators, and it is our wish to assist any brand or business looking to reach their ideal clients and customers, digitally, as we all live and thrive in the new-normal of doing business.