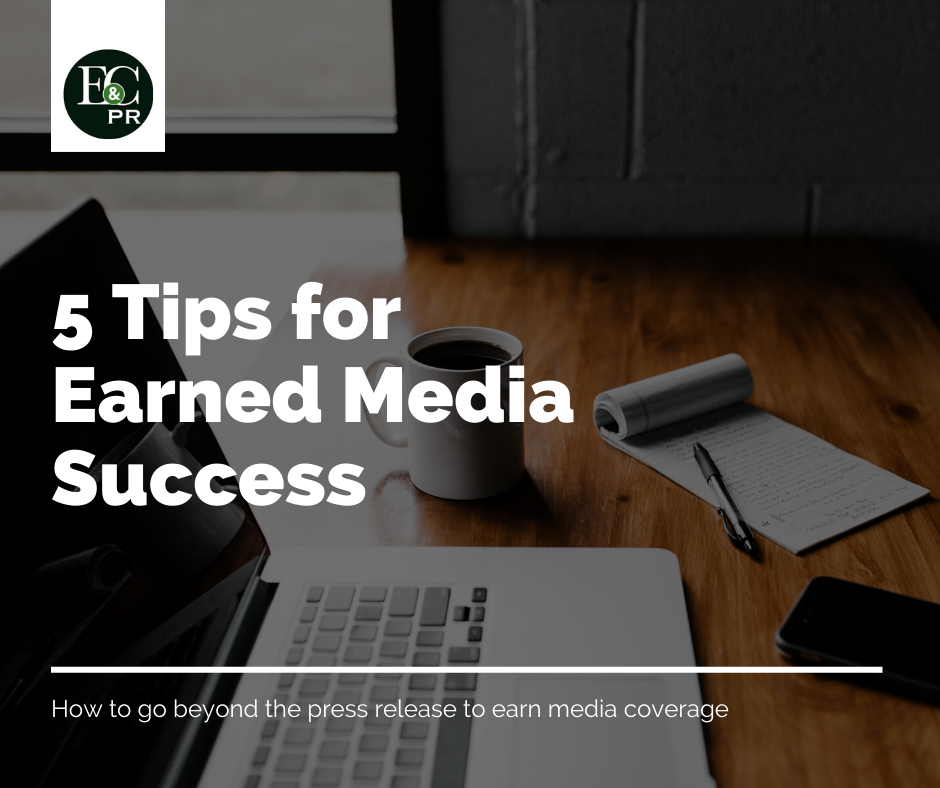 The press release continues to be a tried-and-true method of communicating to the media. In fact, more than 70% of journalists want to receive content from brands in the form of press releases and news announcements, according to Cision's 2019 State of the Media Report. However, the press release is just a starting point for earned media success.
You may be wondering, "What is earned media?"
Earned media refers to the unpaid, organic publicity generated through word-of-mouth, press coverage, social media mentions, interviews, product reviews, and other various methods. One of the most effective ways to earn media coverage for your brand or business is to pitch a press release or story idea to the media. But, what many people fail to realize is that a well-crafted content or story pitch is just as, if not more, important as a well-written press release.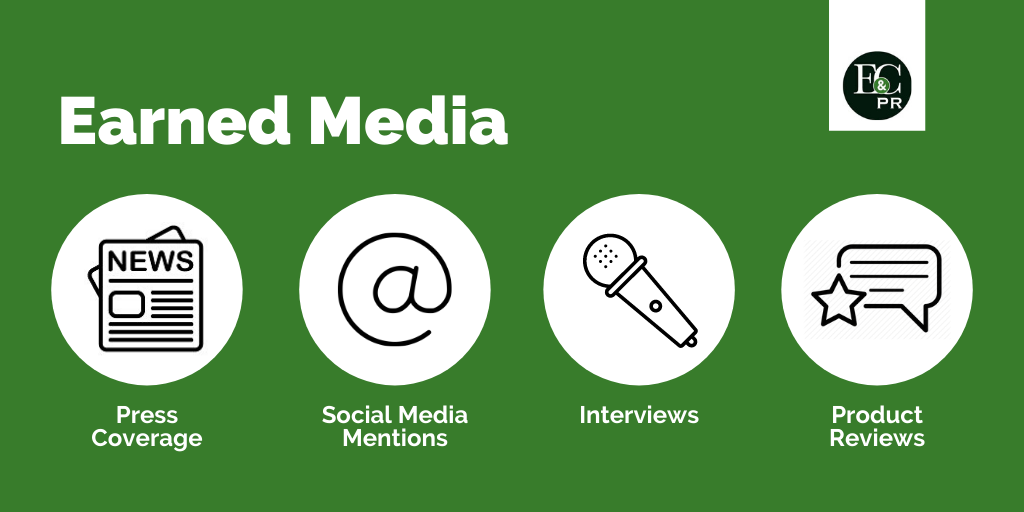 Most journalists receive hundreds of pitches and press releases each day, many of which will likely be ignored or cast away. So, how can you hook the media's attention and stand out in the sea of pitches?
Here are five tips to cut through the clutter and increase your media pitching success.
1. Keep it clear, concise and compelling.
Journalists are inundated with large volumes of information daily, including more email pitches than they have time to read. Given the competition for attention in a journalist's inbox, your pitch needs to be as clear, concise and compelling as possible. Two important factors that determine whether a journalist will read and respond to your pitch are: (1.) your subject line and (2.) the length of your email.
Create a strong subject line to compel a journalist or editor to open your email, and summarize the most important and interesting information in the first sentence of your pitch. If your lead-in piques their interest, they will likely read the remainder of your pitch. That is, as long as it is straightforward and succinct.
Your goal should be to provide the most information in the least amount of words. A general rule of thumb is to keep your email pitch under 200 words. A common pet peeve among journalists is a pitch that consists primarily of buzzwords, so make sure it is plainly written and free of jargon or fluff. If your pitch is too long and complex, journalists will quickly give up and move on to the next.
2. Make it visual.
Offering more than just a press release in your pitch can result in more earned media coverage. A great way to catch the eye of a journalist and illustrate the news you are pitching is to incorporate high-quality visuals, such as photos, videos, infographics, diagrams, etc.
These types of visuals can enhance your story by providing more information and context without overloading your pitch with text. If you can provide journalists with accompanying assets, they will view their job as halfway done and be that much more motivated to cover your story.
Go that additional step for your outgoing pitch by researching and gathering data to back or substantiate your story idea, news information or the quotable thought-leader you are pitching. Combine the data in the form of statistics, and showcase the numbers in a colorful pie chart, bar chart or possibly through a line graph, pictograph or histogram. Visual interpretations make otherwise dry data more appealing for the editors to whom you are sending the pitch concept.
3. Personalize your pitch.
According to Muck Rack's Annual Journalist Survey, a lack of personalization is the No. 1 reason journalists reject pitches. Many factors play into why this is commonly the case. One factor being that journalists too often receive copied-and-pasted email pitches that have no relevancy to their beat or reader interest. So, the obvious question is, how to ensure your pitches are perfectly personalized and avoid rejection?
It is critical to research and study the sections of the publication or media outlet prior to sending your pitch email. Journalists will appreciate those who take the time to learn and gain a solid understanding of the beats they cover, their writing style, in what they have interest, and the types of sources they tend to seek. Once you have done your homework, you will then be able to tailor your messaging to each publication and journalist.
Every pitch should be uniquely written and individually sent to each journalist you are pitching, rather than sending a mass email to multiple recipients. While it may take some extra time to personalize your pitch to each specific journalist, the results will be worthwhile.
4. Engage on social media.
Relationships are key when it comes to pitching the media. It is best to make an introduction and foster a relationship before asking a journalist to publish your press release or story. Social media offers a fantastic opportunity to connect and build relationships with journalists prior to pitching.
When you see a journalist who is on your target list has written a new article and posted it on social media, show you follow and support their work by liking, commenting on and sharing it on your own social media channels. The more often (yet appropriately) you do so, the more likely they will take notice of your engagement. Then, when it comes time to pitch the journalist, there is a good chance they will recognize your name when it pops up in their inbox. Ideally, and in turn, they will read your email and consider sharing your content with their readers and followers. If the journalist or editor chooses to publish your news, make sure to show your appreciation by thanking them through social media direct messages, email or a handwritten card in the mail.
5. Think outside the box.
Last, how can you go above and beyond the press release to garner the media's interest? Attempt to come up with creative, unique ways to help journalists visualize, engage and connect with the news or expert analyst you are pitching.
For instance, if you are announcing the launch of a new product, consider sending samples to the media so they can experience the product first-hand. Though, seek permission first to avoid a possible return or dead-end shipment. Another idea, offer an exclusive interview with a company thought-leader who can share insight regarding industry trends, topics or statistics. If you are announcing an event, you could invite a group of journalists to participate in a press tour or attend a media event or press conference that is part of the schedule.
In addition, if you are pitching a professional services firm, a creative idea would be to offer a case study to an editor or journalist about how a specific professional service generated market change or sector results for a business or its customers.
Whether it is a product sample or a unique perspective, offering something out of the ordinary will benefit the journalists whom you are pitching and encourage them to cover your story.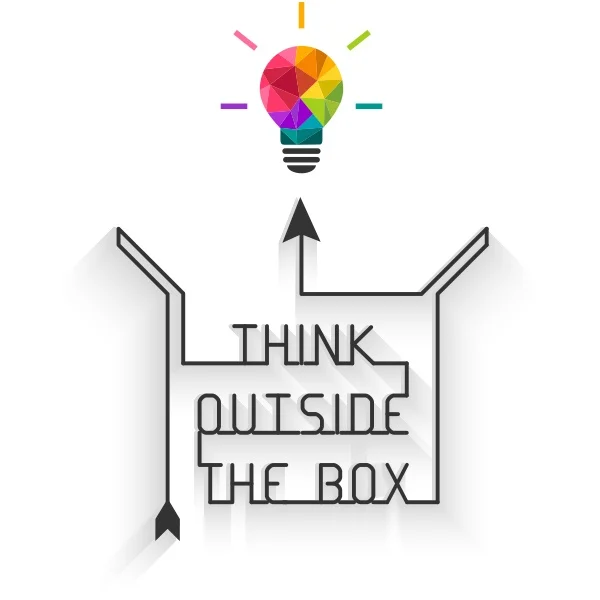 The truth is that pitching is a process. It takes time and tenacity to achieve earned media coverage. Working with a public relations agency can help make the pitching process not only easier, but also more successful.
At Eberly & Collard Public Relations, we specialize in media relations. Our team of experts helps brands and businesses craft compelling media pitches that result in earned media success. Please contact us if you are interested in learning more about our strategic and results-oriented media relations services.