The influencer marketing industry is on track to nearly double its worth from $8 billion in 2019 to $15 billion by 2022, according to a Business Insider Intelligence report. Showing no signs of slowing down, influencer marketing is increasingly becoming a vital strategy for businesses to build brand awareness, generate engagement, attract leads, and drive sales.
What is Influencer Marketing?
Influencer marketing is a form of marketing that employs or engages industry-leading content creators, or influencers, to advocate your business and endorse your products or services. The goal of influencer marketing is to increase the visibility of your company and drive your brand's message to your target audience via a variety of channels, such as an influencer's blog and social media platforms (Instagram, YouTube, Facebook, TikTok, etc.).
According to HubSpot, 80 percent of marketers say influencer marketing is effective and helpful in growing their businesses. However, it is important to note that an influencer marketing program is only as results oriented and effective as it is managed. When managed properly, it can expand your reach and produce new, unique and positive results for your business.
Understanding the difference between macro-influencers and micro-influencers is a critical aspect of any successful influencer marketing program. Doing so allows you to determine which form of influencer marketing will be most beneficial for your business and the goals you wish to achieve.
Macro-Influencers vs. Micro-Influencers
Macro-influencers are celebrities and other well-known individuals with broad, diverse audiences of hundreds of thousands to millions of followers. There is no denying that macro-influencers are capable of introducing and promoting brands, products and services to a wide-reaching audience; however, this is not always the best influencer marketing strategy for every business. Not every brand has the budget to engage macro-influencers; and depending on your marketing goals and objectives, smaller-scale influencers may be a better fit for your company.
Micro-influencers, on the other hand, typically have between 1,000 to 100,000 followers. They have more specific and targeted audiences, and are regarded as experts in their respective niches. Not only are micro-influencers considered to be far more accessible, affordable and authentic than macro-influencers, they also drive increased awareness, fans and followers, engagement, website and blog traffic, leads, and sales conversions for brands and businesses of all kinds and sizes.
While a micro-influencer's number of followers is smaller than that of a macro-influencer, they have proven to achieve similar, if not better, results for businesses and brands. In fact, influencer marketing trends predict micro-influencers will continue to rise in 2021 and are emerging as the most effective influencer marketing strategy. As such, more and more businesses are realizing the importance and value in partnering with influencers who have smaller but highly engaged followings.
Below, we share five of the top benefits of using micro-influencers, as opposed to macro-influencers, to build brand awareness and boost sales for your business in 2021 and beyond.
1. Micro-influencers have higher engagement rates.
Did you know that influencers with smaller followings tend to have higher engagement rates than influencers with larger followings? This statistic may catch you by surprise, but according to Markerly, influencers with a follower base of 10,000 to 100,000 offer the best combination of engagement and broad reach, with like and comment rates that exceed influencers with a higher number of followers.
Although micro-influencers have fewer followers, they hold a large and powerful influence on their tight-knit, loyal communities and audiences. Micro-influencers are much more engaged and able to interact more frequently and authentically with their followers. Conversely, macro-influencers have such large followings that it is difficult to engage every single follower on a personal level. The more influencers interact with their audiences on a genuine level, the more connected, relatable and influential they become in the minds of their followers.
This is one of the best ways micro-influencers can benefit your brand, as partnering with them often yields more impactful results by helping connect your brand, message, product or service with their highly engaged and responsive followers.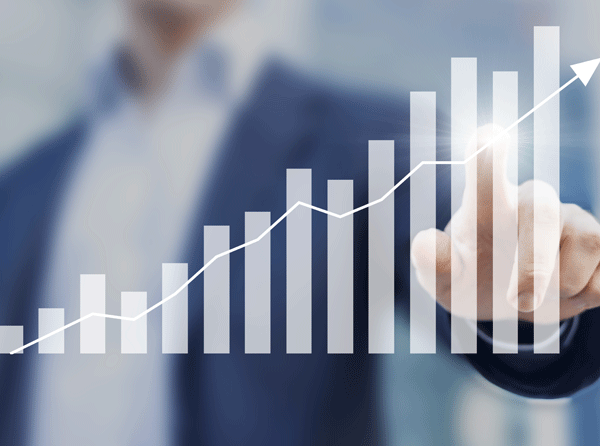 2. Micro-influencers reach niche and targeted audiences.
Micro-influencers are seen as industry experts and topic specialists in a particular market, and they reach niche and targeted audiences consisting of people who share the same or similar interests. In contrast, macro-influencers have a much broader audience with diversified interests. Thus, partnering with micro-influencers for brand, product or service promotions instead of macro-influencers is often recommended. Doing so allows you to reach highly engaged followers in a specific niche and easily connect with your target audience, as opposed to getting lost in the masses.
3. Micro-influencers are more affordable.
Incorporating a micro-influencer strategy into your marketing mix can benefit your business's overall budget. Micro-influencers are far more affordable than celebrities or top-tier influencers with millions of followers. This has encouraged many brands to turn to micro-influencers for collaboration.
More often than not, macro-influencers charge thousands of dollars for a single post promoting a product or service, whereas 97 percent of micro-influencers charge less than $500 for a promotional post. Instead of paying a costly fee for a single, short-lived post from one macro-influencer, consider investing in several different micro-influencers to maximize the benefits and longevity of your influencer marketing program. By doing so, you can reach a larger, more engaged and targeted audience that is more likely to have a true interest in your brand and take action on your products or services.
4. Micro-influencers provide more authentic content.
Micro-influencers generally give the impression of being genuine and trustworthy individuals, as they provide their audiences with more authentic and relatable content. They are very invested in the communities they have created, and their followers look to them for honest reviews and recommendations. Because of this, they are strongly motivated to produce creative, high-quality content that impresses their followers as well as the brands with which they work. In doing so, they are able to deliver your brand's message in a way that will appeal to and resonate with their followers, ultimately encouraging them to transform into potential customers.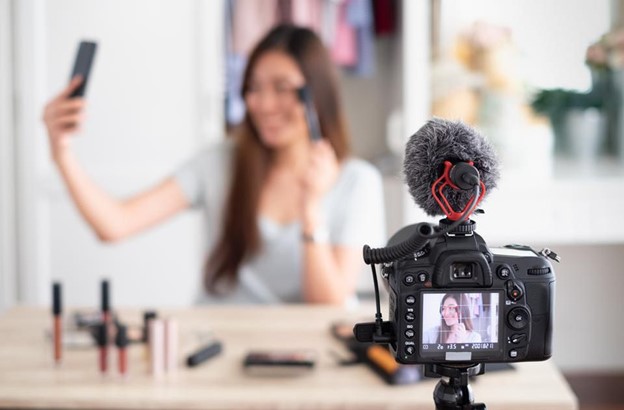 5. Micro-influencers generate higher conversion rates.
Collaborating with micro-influencers is an excellent way to increase your conversion rates. According to a recent study, 82 percent of consumers are highly likely to follow a recommendation made by a micro-influencer. This, in part, goes back to the authenticity factor that we mentioned just above. The suggestions and reviews made by micro-influencers are considered to be candid and sincere by their followers.
A great strategy for this is to create special discount codes or affiliate links for your micro-influencers to share with their followers by way of product reviews, tutorials, sponsored posts, etc. In turn, this will encourage and motivate their audiences to purchase your products or services. As a result, there is a strong likelihood your sales conversion rates will increase.
At Eberly & Collard Public Relations, we develop and manage influencer marketing programs for our clients, and carefully research and vet influencers that are the most beneficial for their brands. Contact us if you are looking to kick-off a new or improve a current influencer marketing program for the new year.