The newest trend sweeping the internet: Podcasting, a revitalization of talk radio that is both entertaining and informative.
Just as some people think radio is a relic of the past, podcasting has reached a surge in listenership. Fifty-seven million Americans tune into podcasts monthly, according to Edison research. If that number doesn't overwhelm you, Forbes estimates that a single episode of a popular podcast like John Lee Dumas' "Entrepreneur on Fire" can reach more viewers than an episode of television, especially since podcasts are easily accessible to anyone with a smartphone or computer.
Podcasts supply a remarkable platform to business owners and leadership teams, since their audiences tend to be readily connected and highly applicable. Many listen at their desks and on their way to and from work (Edison). With reach like this, it is no wonder that entrepreneurs like Chalene Johnson, "Build Your Tribe," and Gary Vaynerchuk, "Ask Gary Vee," have jumped on the trend and further cemented their places as business experts by fast-becoming popular podcasters.
Unlike costly TV subscriptions, podcasts are easily accessible. Once they are posted online, they remain there for an extended period, as opposed to select television news segments that can be difficult to find after their original airings. Podcast episodes can be found on Stitcher, Apple Podcasts, iTunes, and Spotify, and they are frequently posted on a designated website for each podcast.
Knowing the massive influence of podcasts should make most any business professional want to become a guest on a relevant podcast, or even become a host of his or her own business-related podcast. For commercial or professional purposes, a podcast is an authentic way to communicate directly to your audience. The expressed ideas and discussed insights come straight from the expert or thought-leader, and they are conveyed firsthand to the specific audience- unfiltered and often live.
The authenticity of this method of message delivery can greatly strengthen your brand and how it is perceived by your customers, clients or others. We, at Eberly & Collard Public Relations, refer to this as "brand personification."
However, like any communicative business or public relations activity, there are critical factors that need to be considered before joining the podcast trend.
Becoming a Host
If you would like to become a host, you will need to invest more time, energy and budget than if you are simply appearing as a guest on another podcast. While there is a nearly limitless set of tactics to use to create a successful podcast, we detail below several components you will want to consider as a host. In a competitive and impatient climate, it is wise to carve out a niche, so listeners know what to expect before pressing play.
Like with any services or product, your audience needs to see your podcast's relevance in their lives and work, so keeping it based around pertinent business material and current events will cause your podcast to be relatable. Preplanning podcast topics and insights affords opportunities to connect on deeper levels with your target listeners.
Try to think of what might be missing from your chosen podcast category and how your topics can provide professionally beneficial content that other podcasts do not offer your audience. Predetermine a calendar of subject-matter about which you have experience and valuable awareness to share with others. Divide your upcoming podcast topics into individualized information specific to your intended audience, defining what and how your listeners should gain in terms of value.
While it may seem obvious, remember that your podcast topics should correspond with your professional background and be poised to grow your reputation as a thought-leader or trusted source of information.
Once you captivate your audience, you'll want to keep them coming back for more, and creating a list of episode ideas and preparing ahead of time can help you with the consistency and growth of your podcast.
Ideally, unless your podcast is being developed just because you like to talk, the concept of each session should be subtly focused upon building a following of loyal listeners who have the potential of purchasing your business's products or services, or at least supporting your brand in some fashion.
You will also need to invest in quality recording and sound editing equipment. Some podcasts are recorded in professional studios, while others are produced with basic sound equipment in the hosts' offices. Regardless, your audience is going to expect more than a simple iPhone recording. Quality microphones, headsets, and sound proofing equipment to minimize echo and background noise can be found online.
When larger budgets are feasible, consider the services of professional production company or a public relations firm with podcast, video and digital marketing capabilities.
Becoming a Guest  
If creating and maintaining your own podcast seems like too ambitious an endeavor, you can serve as a guest (one-time or recurring) on a podcast relevant to your profession and areas of expertise. Picking the right podcast is just as important as presenting yourself on air, so you should conduct due diligence to understand any podcast on which you would like to be considered as a viable guest. Study its themes, subjects, tone, host, and audience to uncover if it is a good fit for you and your business.
To study a podcast, standard research is necessary: Listening to several episodes, studying the website, and scrolling through the host's social media channels, in order to gain a solid grasp on the essence of the podcast's content. Consider how other guests are introduced and interviewed to learn if the style is aligned with your brand standards and the thematic information you have to share.
After researching a podcast in which you have interest being a guest, the next step involves pitching the host or producer to attempt to persuade him or her you would offer real benefit to the listeners. This is typically done through email or a form to complete on the podcast's website.
Pitching involves emailing and calling the podcast host or owner to clearly explain and outline reasons why you would serve as an informed and well-prepared guest. Your pitch should include your detailed professional bio, past speaking or podcast history, and two to three topic angles you could cover as a specific subject-matter expert. It is also wise to encourage some other form of interaction with the host through social media commenting, following and sharing.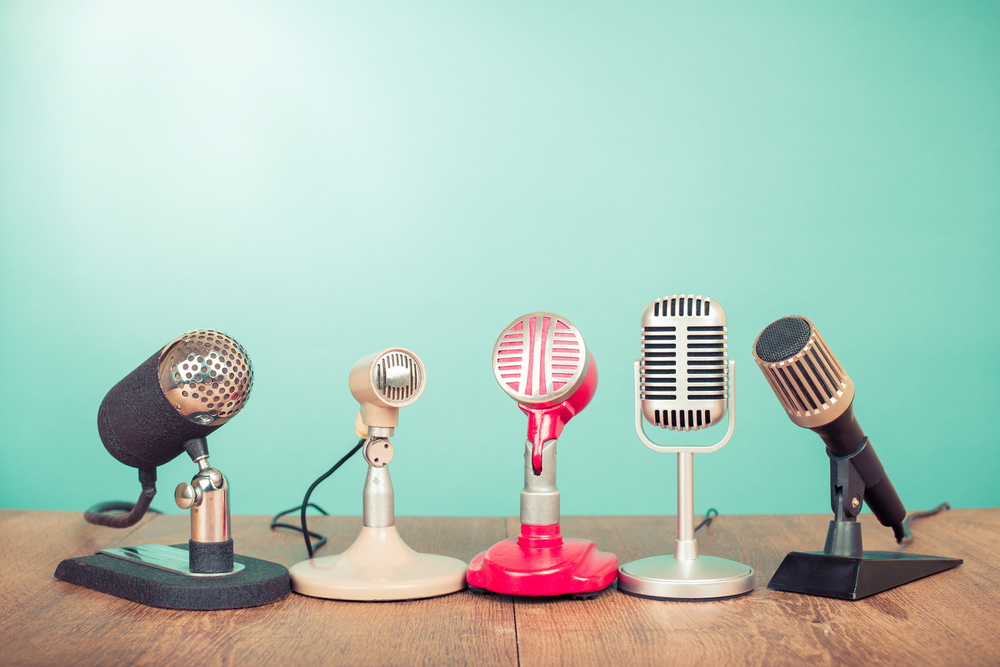 Once you land a spot on a podcast, you may need to go through a bit of media training before you sit down with the host. If you have never had media training, our Eberly & Collard team of experts can prepare you for your interview and any subsequent media inquiries you may receive. While you probably know your area of business so well that you could talk about it in your sleep, it is still smart to consider media training. It provides an opportunity to develop messaging strategies, so your verbal presence on the podcast actually benefits your business and its brand. In short, it can also help you practice how not to inadvertently put your foot in your mouth- so to speak.
It is important to have a message in mind to avoid getting sidetracked on air, but it is also imperative to promote your message without sounding like an advertisement. You can do this by layering your promotion in interesting anecdotes and explaining your brand in a way that adds value to the conversation between you, the host, and, of course, the audience. These are also strategic tactics about which your public relations practitioner or publicist can advise you.
Getting Started
With its unbreakable tie to smartphones, tablets and computers, the podcast trend looks as if it is here to stay. As the market becomes increasingly saturated with niche podcasts, there is something out there for every business and industry. However, as a result, hosts and their guests will have to perform at higher levels to garner business-to-business or business-to-consumer listeners' attention.
Harnessing the power of sound through podcasts can generate more authentic connections for your brand. If this form of marketing communications, and solidifying your place as a thought-leader sounds appealing, you may need a public relations firm to help with the logistics and promotion of the venture.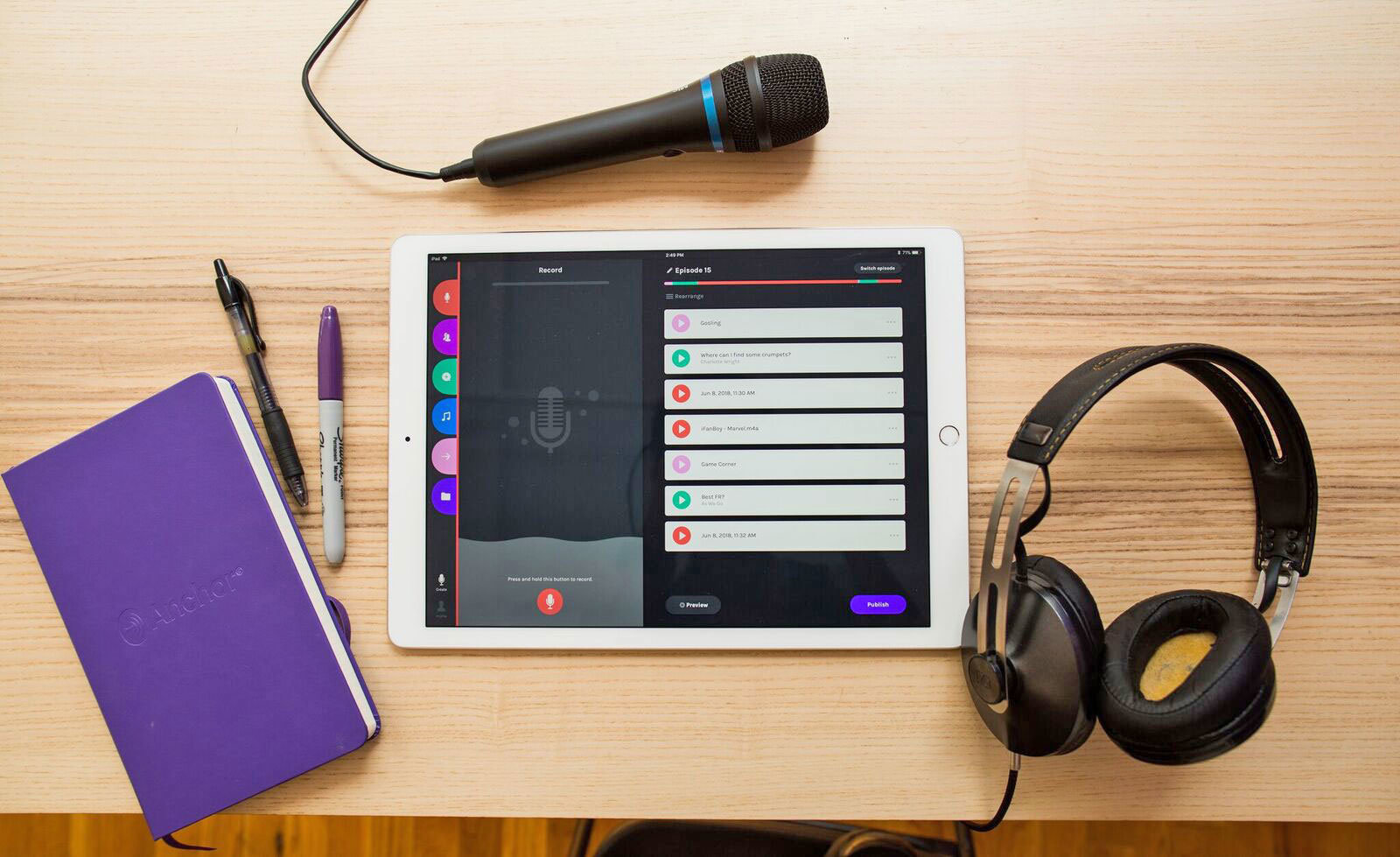 Starting your podcast endeavors can be streamlined when you have guidance and practice. Eberly & Collard Public Relations' 15-plus years of experience in media relations and digital marketing equates to an informed approach to podcast acquisition and planning.
We can assist by drafting Q&A-style narratives to prepare you for podcasts or by helping create soundbites of the most important parts of your message. Or, if an entire media kit and vitae to showcase your area of industry or business acumen is in order to kick-off your podcast guest pitching efforts, our team can guide you through the process.
Growing what it is referred to as "share of voice" for your business and brand begins with vetting, creating and engaging with an audience to positively affect how you shine among the competition. Unified with a clever public relations program, podcasts are one of the surest means to being heard.
Have you ventured into professional podcasting, or is this on your business horizon? Tell us your thoughts and share questions with us below.