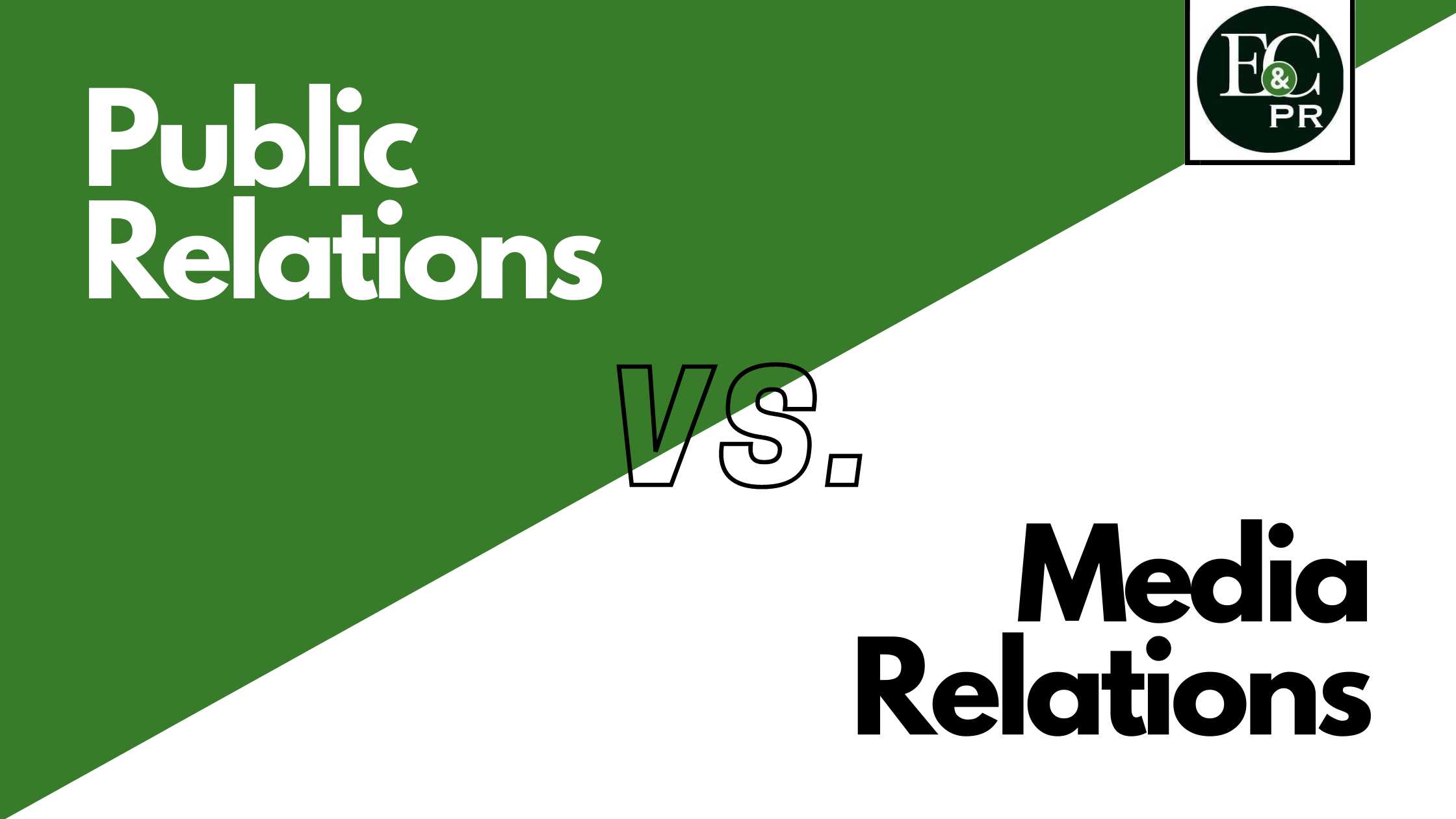 If you are a business owner or leader, chances are you have heard of public relations and media relations. These two terms are often thought of as the same thing and may even be used interchangeably. However, while public relations and media relations overlap in certain ways, they possess different meanings and involve different processes and strategies.
For businesses looking to launch a public relations and/or media relations program, it is important to first understand the difference between the two and the ways in which each can benefit your brand or business.
What is Public Relations?
According to the Public Relations Society of America (PRSA), public relations is a strategic communication process that builds mutually beneficial relationships between businesses or organizations and their publics. At its core, it involves interfacing with a company's key stakeholders and target audiences through various channels to shape the public perception of a business or brand. To do so, public relations specialists help businesses craft and share powerful brand stories and messages, conduct market research, identify industry trends, develop thought leadership, and plan and implement effective public relations campaigns.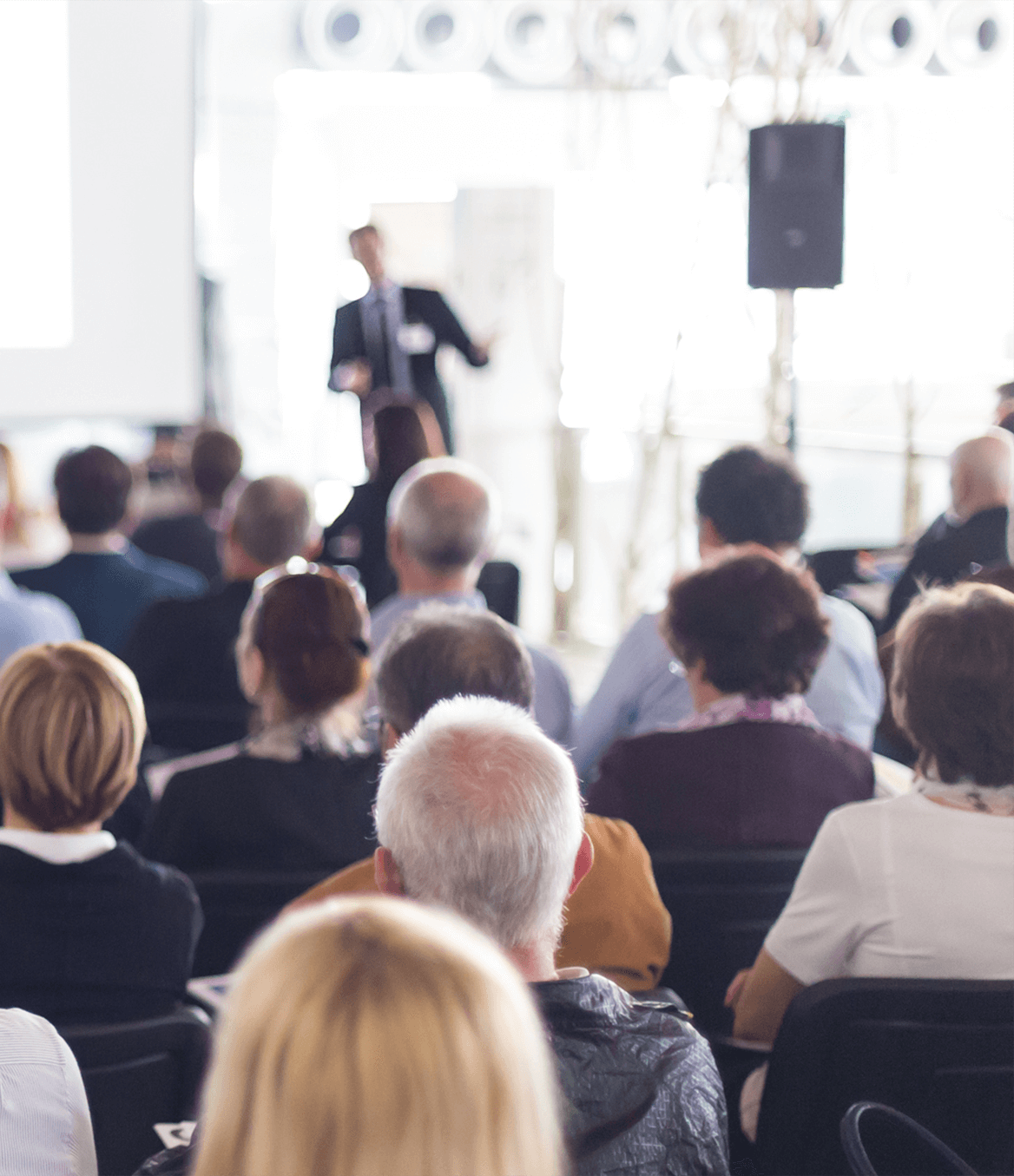 In our professional experience, physical, in-person events are one of the most effective public relations strategies for businesses to increase visibility, share key messages, connect with target audiences, and attain new business. Plus, it provides the opportunity for you to place your company, products or professional services in the public eye and allow consumers to experience them in real-life, real-time environments. A public relations firm can help explore and secure opportunities for your brand or business to get involved in industry or consumer-based events. Whether it is a panel discussion, speaking engagement, book signing, sponsorship, business or product launch, private or public activity, etc., participating in events can promote your brand, product line or service offer, and, furthermore, position your company's personnel as experts within your industry or field of practice.
However, due to the coronavirus pandemic, most in-person events have been cancelled or postponed until further notice. In the meantime, many businesses have transformed their physical events into digital experiences using online technologies. Virtual events, such as webinars, virtual trade shows, online conferences, and virtual product launches and tours, have become the norm for the time being.
In-person events will eventually return. But, until then, businesses should leverage virtual events and digital opportunities to stay involved, connected and engaged with existing and potential partners, investors, philanthropists, partisans, customers, and clients.
Public relations can involve any number of supplemental strategies and tactics to influence or persuade key contacts to evoke or evolve their ways of thinking, become loyal to a brand, support a cause, make purchasing decisions, or switch from one allegiance to another. How, when and with whom to go about executing public relations campaigns that generate positive results and minimize risks, is a matter of creative and clever planning. An appraisal of intended cause and effect with a seasoned public relations specialist is a wise and preliminary component at the onset.
There are several advantages of public relations. When performed properly, it can build and maintain a positive image and reputation for your brand, generate business leads and sales, and establish a strong online presence, allowing you to further interface and engage with your target audiences. You can learn more about why public relations is essential for businesses in our blog post written May 22nd.
What is Media Relations?
Media relations is an aspect of public relations. At Eberly & Collard Public Relations, we define media relations as a professional activity that generates mutually beneficial associations between public relations specialists or publicists and editors, reporters, journalists, industry or public bloggers and influencers, and other members of the media, with a strategic goal of reaching audiences through newsworthy messages and stories of public or industry interest.
According to the PRSA, the function includes seeking publicity for a business or organization and responding to requests and questions from journalists on behalf of the business or organization. Maintaining up-to-date media lists and a strong knowledge of media audience interests are necessities when it comes to media relations success.
When compared to public relations, which uses multiple channels to communicate key messages, media relations is different in that it only uses one, albeit wide, channel of communication, being the press. Companies use media relations in an effort to secure coverage of their brand's story, and other business or organizational messages, in the news; this can achieve desirable distribution among and cognizance on the parts of targets. Public relations comprises developing key messages and communicating them to or with stakeholders, such as employees, customers, communities, shareholders, and others in order to build relationships and trust.
Media relations requires managing relationships with relevant and appropriate print, online and broadcast media outlets, and strategically communicating your company's compelling and newsworthy messages, stories, case-studies, and prudent information. This, in turn, motivates media members to share your company news and content with their readers, listeners, viewers, and followers, providing your brand an opportunity to reach and gain exposure to a larger and often highly coveted audience.
Earned media (or publicity) is a media relations essential. It is achieved or secured editorial content regarding the news, activities, thought leadership, etc. of a business or organization that is published by editors, reporters, journalists, and other members of the media as well as industry or public bloggers and influencers. Simply put, earned media refers to the media coverage you earn through effective media relations and outreach. In a previous blog post, we defined and discussed earned media, and included 5 tips to earn media coverage for your business or brand.
Incorporating a results-oriented media relations strategy into your overall public relations plan can bring many benefits to your business. Doing so builds brand awareness and increases credibility and trust among your publics and target audiences. Enlightening members of the media about your business news focuses upon sound media relations, such that magazine editors, television network or program producers, journalists, and others are compelled to report or comminate it to their audiences. This is one of the most effectual means to gaining third-party endorsements and positive reviews for your business, products or services, which influences and increases the positive behavior and purchasing decisions of existing and potential customers or clients.
Whether you are just getting started with public relations and media relations or have been implementing them for years, understanding the difference between the two and the ways in which each can benefit your brand or business is essential in order to reach challenging business goals.
From business-to-business (B2B) to business-to-consumer (B2C) brands, the Eberly & Collard Public Relations team prides itself in developing, executing and managing strategic public relations and media relations programs that help our clients achieve measurable results toward their communication, sales and marketing objectives. Please contact us if you are interested in learning more about our creative and comprehensive public relations and media relations services.