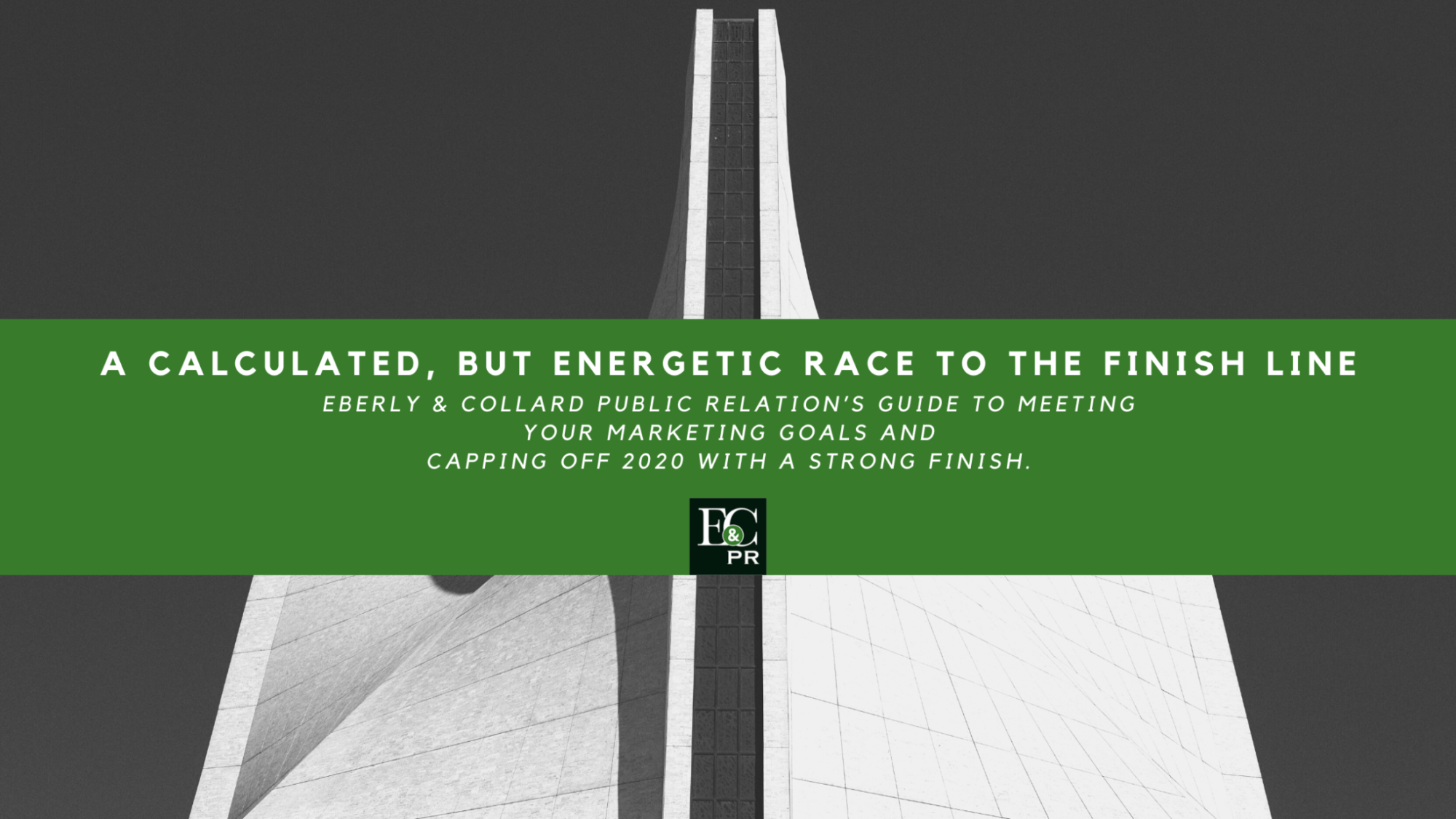 If there existed a single expression to describe the marketing situation for businesses across the globe right now, it would probably be that "the show must go on." And, it should.
Backtracking to mid-March, with uncertainty abound, many businesses temporarily froze their 2020 marketing campaigns, assuming they could take up where they left off in a quick two or three months. However, it is now six months later, and businesses now realize the need for enduring marketing communications during what continues (for now) to be one of the most difficult eras for business. Thus, the mad dash to facilitate remaining 2020 marketing initiatives has begun.
If this scenario applies to you, you are not alone. It has been an unpredictable year to say the least, and many other companies are in the exact same situation. After all, no marketing plan for 2020 could have predicted or anticipated our current circumstances.
At Eberly & Collard Public Relations, we are fully confident that 2021 will be a great year for our clients and businesses in general. We see the burgeoning 2021 energy and advanced activities among marketing directors. But, to finish the present year as strongly as possible, it would be naïve to be so far-sighted that one overlooks business and marketing goals remaining for 2020.
For those striving to make the most of their remaining 2020 marketing objectives, we have compiled a short-list of various components that are cost-efficient, creative approaches to generate interest and potential return from your target audiences.
1. Continue concentrating your brand image and increasing your share of voice through owned media.
If unclear, owned media is defined as digital and web-based content of which a company has complete branding control and ownership. Examples of owned media are a company's email campaigns, blogs, digital brochures, websites, and social media channels. These platforms are streamlined, cost-effective ways to not only improve SEO and increase your online share of voice amongst competitors, but they give your company a combined platform to deliver regular updates to your target audiences and followers during times of instability.
In a less-than-ideal economy, with plenty of distractions caused by current events, generating regular and scheduled content for current and future audiences helps demonstrate your focus on your company's product or service despite disruptions. It also shows others that you are staying the course despite a sometimes-treacherous business climate.
A simple way to demonstrate this focus is an inward approach to owned media in marketing. Right now, there are a lot of headlines about mass layoffs, failing businesses and more grim news related to company personnel – none of which we need to tell you more about than you already know. So, through your owned media, begin highlighting what is going right for your business, your industry and your clients' industries. Add to this content about the ways in which you are lending value and support to your clients or customers. Infuse key words your targets use to search for solutions and resources online.
This owned, strategic digital and social media content will not only help generate impactful SEO and further cement your brand image, but it also gives potential clients or customers an opportunity to see where you stand as a business in a distressed economy. "Radio silence," so to speak, brings assumptions of inactivity, or even worse, dissolution, during times like these.
However, when we have encouraged owned media content development in the past six months, we are usually asked, "Is it appropriate to develop regular social media or other owned content in the middle of a pandemic?"
This question is neither unreasonable, nor is it without warrant. Though, we would say this content is appropriate in theory, any content that may inadvertently address economic issues can be tricky to write for a non-marketer, or anyone for that matter. So, when implementing this example of owned media, one must be sensitive to the needs and attitudes of their own employees, as well as their customers and clients.
If you have been hesitant to develop regular, weekly or daily owned media content for your company's platforms, right now might be a good time to begin. This effort in Q4 facilitates streamlined, on-brand messaging and can even help align your internal marketing goals as you head into 2021.
When creatively concepting this owned media content, be sure to review challenges your sales and marketing team faced in the second and third quarters to uncover priority messaging as 2020 draws closers to an end. For example, many business-to-consumer (B2C) businesses experienced a decline in brick-and-mortar activity throughout 2020, while markets made an obvious shift in the direction of e-commerce.
Heading into 2021, strategic messaging supporting your e-commerce capabilities remains important, but use the challenge of in-person business as a focal point to motivate your marketing team and prepare for a day when business is not done as much virtually. We will return to a "normal" world at some point in 2021, so concepting a comprehensive, yet approachable, marketing strategy directed to consumer or customer audiences for late-Q2, Q3 and Q4 in 2021 will be beneficial.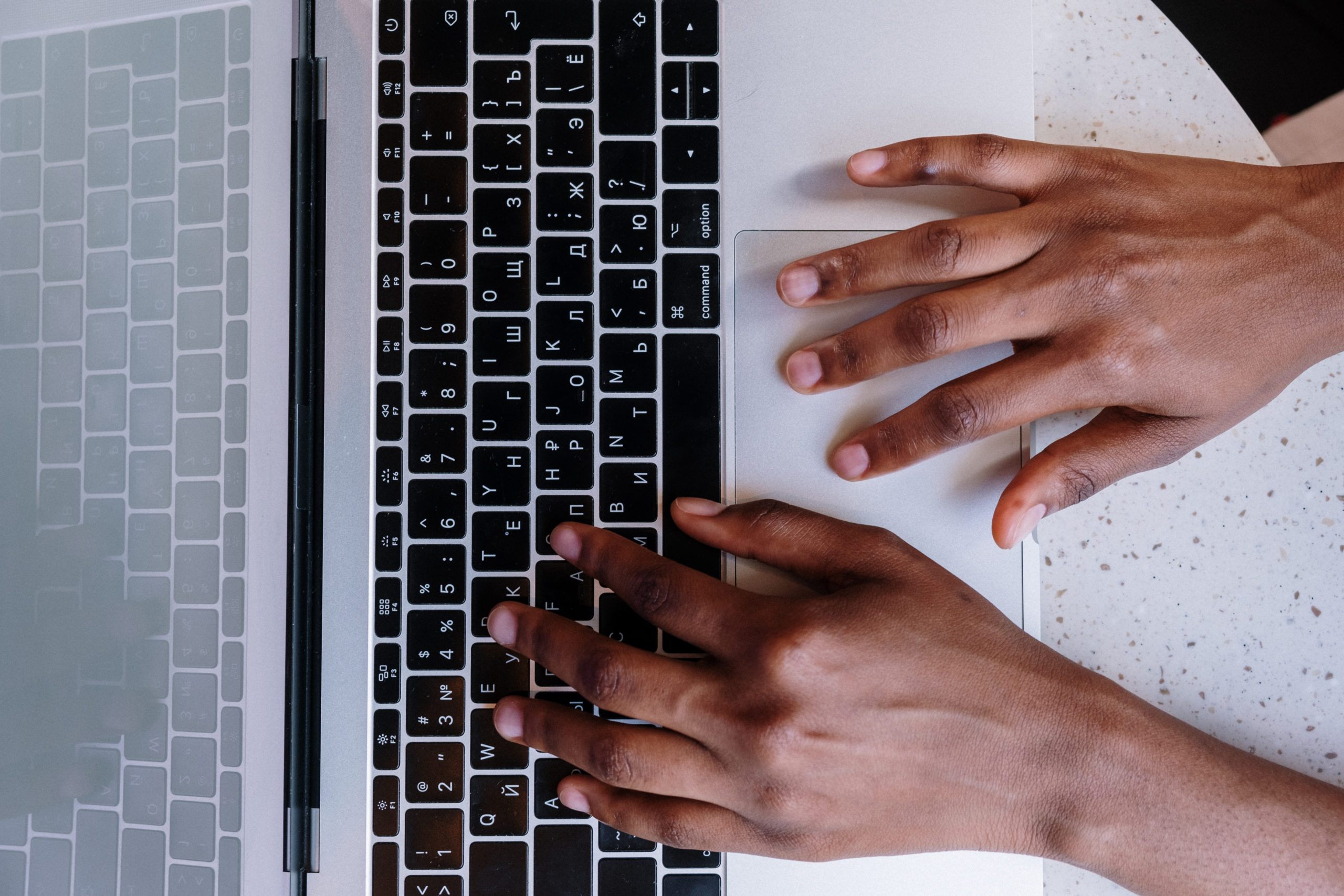 2. Persist in the output of ideas and messaging from c-suite leadership through communication channels in public relations.
Good corporate leadership comes with a premium, always, but especially amid an economic and public health crisis. So, it is important your company leadership is strategically positioned through traditional – but modified for current times – public relations.
It has been said that the pandemic has accelerated many facets of business, education and healthcare by about 10 years. Tried-and-true public relations opportunities can still provide company leadership and brands with irreplaceable benefits. Though budgets geared towards event-based marketing have been redirected, there should still be some room left to position your company's leadership via 2020 digital and virtual events, and 2021 in-person events.
As events began to cancel in and around mid-to-late March, many companies assumed their speaker's bureau marketing budget was essentially rendered useless. Some companies even transferred the funds they would typically spend on traditional public relations opportunities into different parts of the budget. However, events never went away; they simply moved to a digital platform.
One after another, countless industry events were able to adapt to a digital setting and many featured a lineup of notable speakers. Though it is hard to compare an in-person event with its digital equivalent, many events were able to please attendees with informative sessions and digital networking opportunities. Digital marketing speaking opportunities are one of the most current and timely ways to get your leadership in the eyes of potential clients and/or customers. This strategic positioning is also cost-efficient; when an event has no physical preference, the likelihood of steep travel fees, in addition to spending days out of the office, is very slim.
We also understand that securing speaking or panel opportunities for executive leadership is not an overnight process and may take months of preparation. So, if you have not yet begun planning for 2020 speaking opportunities, it might be too late to both find and secure an event for your executive leaders.
But, this is not a "dead-end" situation for your marketing goals and executive leadership. Situations like these often call for creative solutions, and when trying to be as budget- efficient as possible, sometimes the best strategy comes from using the resources already at your disposal.
For example, consider creating a podcast that gives your c-suite leadership opportunities to keep your company's shareholders, stakeholders and clients abreast of current as and planned goals as well as remaining activities, resources and news for 2020.
Podcasts are not only another great example of owned media, but they are a relatively low-maintenance, budget-friendly way of vocally and strategically positioning your c-suite leaders amongst and above competitors. After all, the only items needed for a podcast, besides your c-suite's knowledge, practice, and messaging strategies, are a reliable microphone, a laptop, editing software, and access to an audio-streaming service.
When writing scripts or identifying talking points for these podcast episodes, make sure positive sentiments about the state of your respective industry and business remain the leading theme of the messaging, while still offering real-life, real-time tips and ideas for your clients and customers to attain those final 2020 successes. This accessible platform can be a resourceful asset to your clientele, but it can also help internally codify your own Q4 marketing objectives for streamlined performance.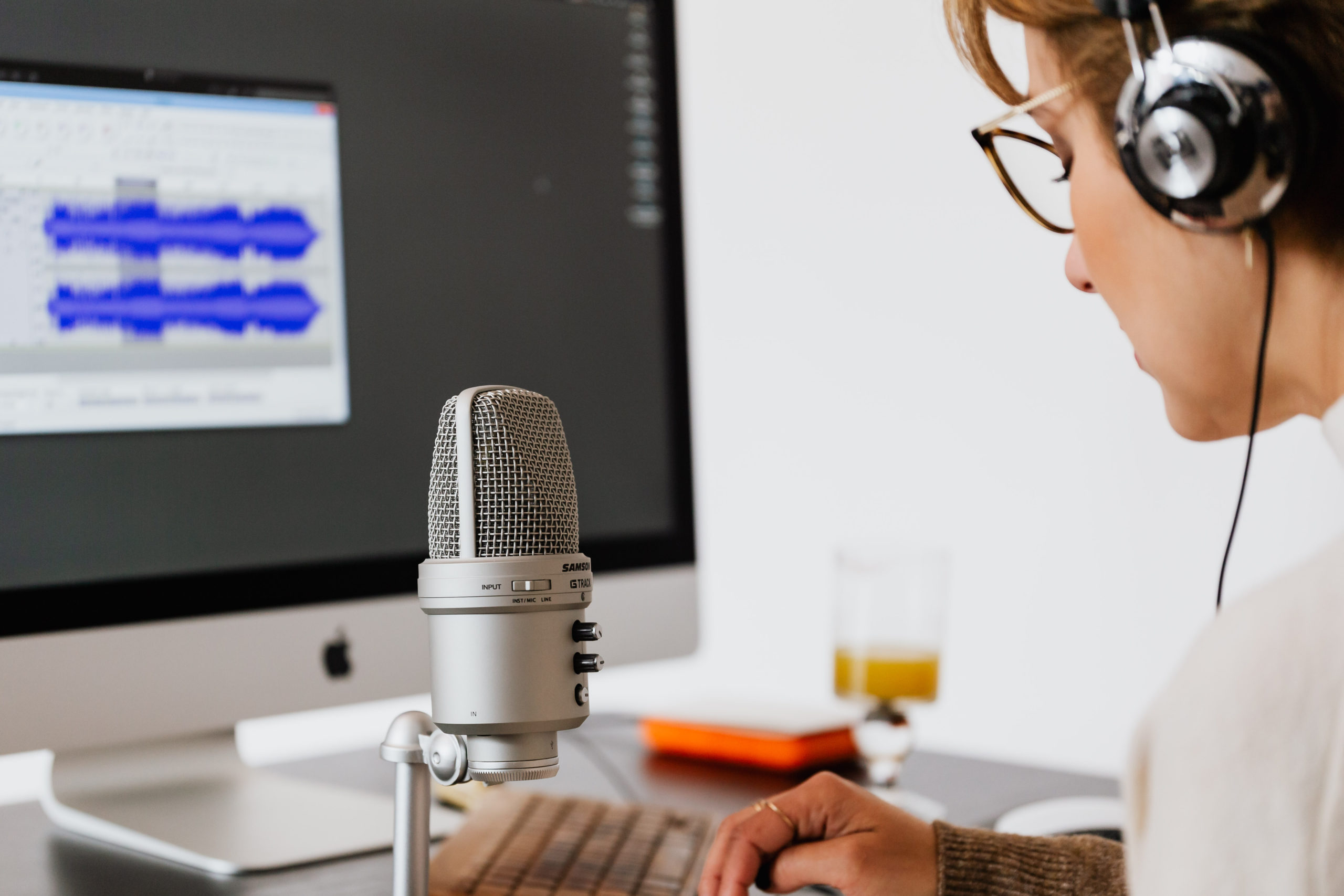 3. Invest in sustained and increased digital marketing programs and strategic SEO deployments.
This past spring, most of the corporate world went digital. But, just because physical and more traditional marketing components will eventually return to the ways in which we do business, we recommend keeping your SEO game plan at the same pace as it has been (or could have been) throughout 2020. Increasing your digital marketing efforts now, to better define and execute your 2021 SEO strategy, is ranked as one of the most significant efforts a marketing manager should maintain front and center.
We have mentioned this in previous blogs, but screen time is up exponentially in 2020. Though it may be assumed this screen time will edge off in the coming months, we do not think it will decrease dramatically. We believe this to be true even once there is a vaccine for COVID-19. For those with the thinking it will be diffused post-pandemic, think again.
At this point, people have been fully assimilated to a digital world that can be accessed at their fingertips, and they will likely not revert to pre-pandemic methods of marketing and media consumption.
You will want to continue building effective SEO that allows potential clients or customers to learn about your business online. Once they are digitally introduced to your business on the web, you will want to be able to clearly inform visitors of your brand and business, as well as attract new visitors through well-written and developed copy on your website. This is essential if you are looking for a strong finish to 2020, especially when current operations for businesses across the board return to more standard procedures.
Even if your company does not operate brick-and-mortar storefronts or offices, we would still recommend building your SEO for attracting new clients to your business. Right now, as most business is done digitally, a company's digital and online presence is just as important, if not more important, than its physical presence.
One of the most valuable tools for building SEO at a time like this is through regular, relevant company content posted to your website. This loops back in with our previous point of owned content, but we cannot stress it enough that strategically written content on your website is the top driver of search engine rankings.
Creating a branded digital presence through regular website content can increase traffic to your website. Thus, you will want to create a strong keyword building program to first identify the interests and motives of your target audiences, and then target them through digital website content aligned with their needs.
Once you create an initial schedule for branded website content, it is vitally important to maintain its frequency and relevancy when posted on your website. It is also important to make sure the SEO-driven writing reads naturally and is not too technical for readers.
To win the remaining months of 2020, and head into 2021 with momentum, you could even create a marketing platform that is a hybrid of the points we have outlined in this blog.
Begin creating or adding some form of owned media content, such as a weekly blog or company newsletter, and include well-ranking keyword phrases in your new content. To give this content an impactful presence, have a c-suite leader or the business owner be the author each week or month.
As we have already mentioned, inactivity on digital platforms can make potential clients and customers jump to inaccurate conclusions about your business. By having a company leader echo key messaging about the standing of your business, all the while working in strategic SEO keywords on a regular (weekly or monthly) basis, you are setting yourself up for success to round-out the year and heading into 2021. Not only could this method help you attract and attain new business, it can also allow you to discover the 2020 evolution of your brand identity.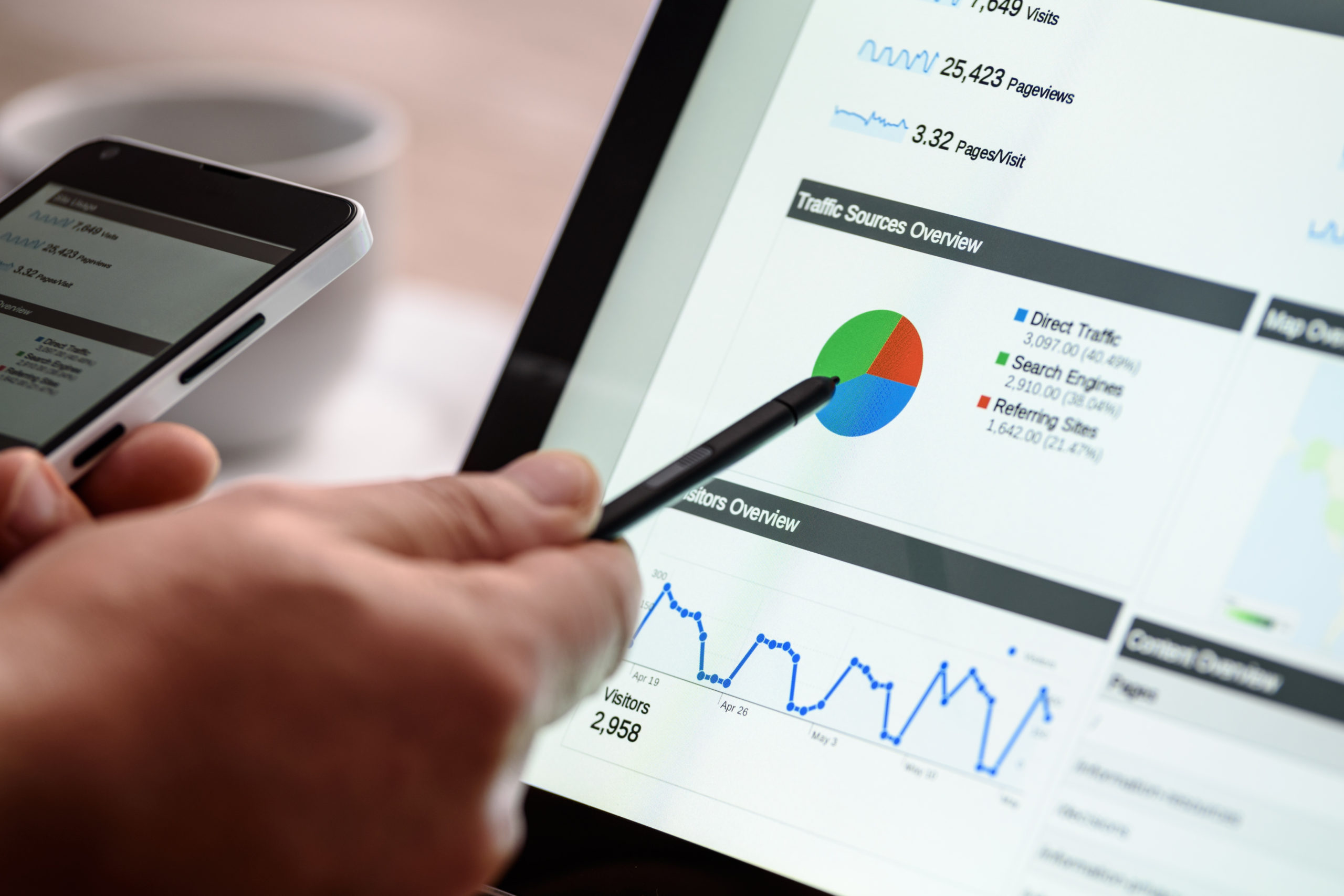 By consciously deciding on a regular basis what your lingering marketing objectives are and how to reenact them, you can essentially materialize remaining 2020 goals that were put on hold or slowed earlier in the year. Plus, what you deem as not an immediate priority for 2020 can be queued for 2021; it is never too early to begin planning a marketing content calendar and strategy.
The year 2020 has been a roller coaster ride for many businesses, and very few sectors of the economy were prepared for or immune to the year's economic and health woes. However, though it may have felt like it on the darker days, the world did not stop and the need for action-oriented marketing certainly remains a key factor for the all-important annual results.
We are looking forward to 2021 being a great year, along with all the energy and innovation it will likely bring. In the meantime, if you are looking to reignite your 2020 marketing plan to finish out the year strong and launch a results-focused 2021 with more momentum than ever, contact our team today to assist your race to the finish line.