In today's digital world, social media is one of the most powerful marketing tools for businesses to promote their products and services. There are 3.8 billion active social media users worldwide, according to We Are Social and Hootsuite's Digital 2020 report. With more people using social media than ever before, and the number of users continuing to increase year after year, a social media marketing plan is essential for businesses looking to stay relevant, grow online presences, connect with their target audiences, and stand out from the competition.
Here are four key steps to developing an effective social media marketing plan for your business.
Step 1: Define your goals.
The first step to any social media marketing plan is to clearly define what you want to achieve through your social media marketing efforts. When setting social media goals, it is important to align them with your overall public relations and marketing plan.
Helpful tip: Follow the S.M.A.R.T. goal-setting framework to ensure each goal you establish is Specific, Measurable, Attainable, Relevant, and Timely.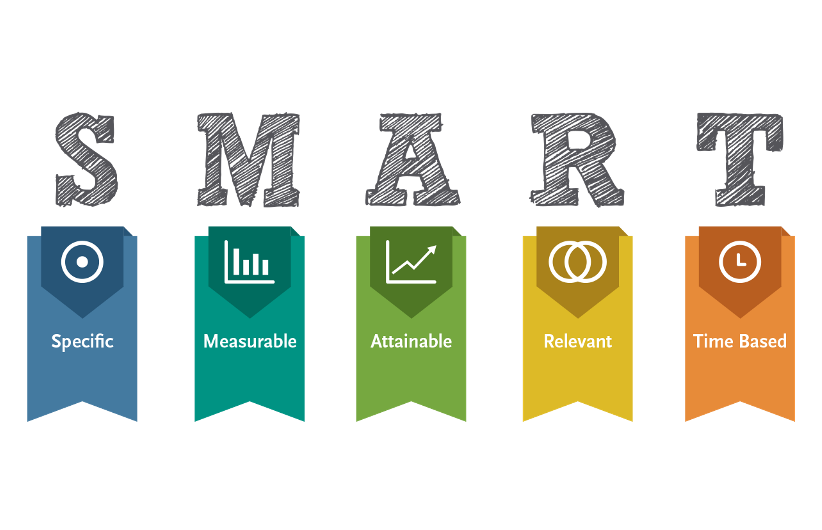 For inspiration, here are some examples of what your goals could be:
– Build brand awareness and loyalty.
A social media plan can help your brand become more known and reach potential customers or clients. If your goal is for your audience to gain familiarity and loyalty with your brand, make sure to post content regularly and engage with your audience frequently.
– Increase engagement with current and potential customers/clients.
To gain traction and interaction on your social media channels, you must also be willing to engage with your audience. Liking, commenting, sharing, and responding are all great ways to show your audience you are interested and listening to what they have to say. The more you engage with your audience in authentic and beneficial ways, the more attention and engagement they will give back to you.
– Drive website traffic.
Sharing content from your website and blog on social media offers your audience a chance to learn more about your business, products or services. Always incorporate a link to the respective webpage or blog post to ensure your audience is being led back to your website. Hyperlink them with vanity words that clearly specify the intended web page content. Consider also using UTM (Urchin Tracking Module) codes for these links, so you will be able to see which links produce the best click-through rates to other pages on your website.
– Generate leads and sales.
If you are looking to acquire more leads and increase sales, you can leverage social media to turn your audience into paying customers. A well-constructed social media plan will allow you to interact with new, potential customers and provide an answer or solution to their questions or needs. Once they come to see your business and your social channels as valuable resources, you will have generated a probable lead.
Step 2: Research your target audience.
After you have set specific goals for your plan, you should research your target audience to determine their interests and needs, and discover how to engage with them.
What are the demographics for your target audience? What topics are they interested in? Which social media channels do they actively use? What types of content do they interact with?
While you may already know your target audience, how do you make sure you are keeping your content relevant? Evaluate the topics you have covered to determine which are resonating with your audience most. Then, increase the frequency and conceptualize new, creative ways to continue covering those topics. Another idea to consider is sending a survey to your target audience, asking what types of content they have enjoyed the most or feedback about what they would like to see more of.
Answering these questions will help you better understand your target audience, and give you the insight you need to tailor your content to their interests and needs. Engaging content that resonates with your audience will draw them closer to your brand and the products or services you offer. Use your social content to inspire them to act by emailing or otherwise contacting you.
Step 3: Build your brand voice.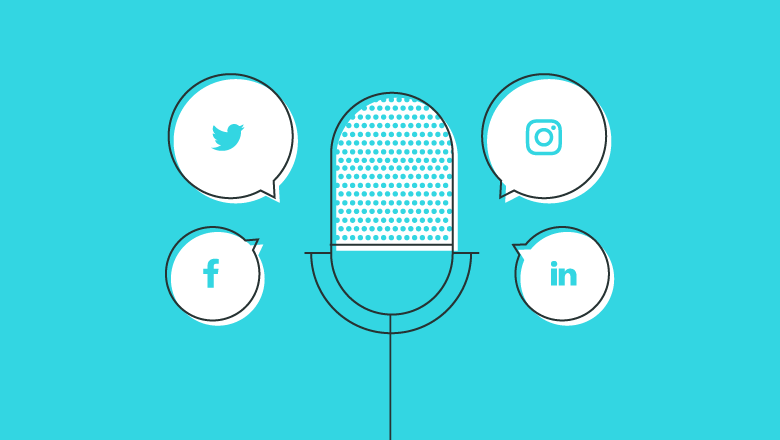 Some brands are known for being humorous and witty on social media, whereas others are commended for being friendly and helpful. The common denominator of their success is that they use a distinctive brand voice to communicate consistently across social media channels.
Establishing a unique brand voice is a key component of your social media marketing plan. Start by thinking about how you want to reflect your brand values when delivering messages to your social media audience. Then, identify two or three words that describe your brand, and keep them in mind to ensure your social media content remains on-brand.
Whether it is a post, comment, direct message, or other form of content, use your descriptors as the basis of everything you publish. Doing so will help cultivate the connection between your brand and audience, grow a loyal following, and stand out among your competitors.
HubSpot is a great example of how a B2B brand can combine professionalism with personality through a distinct brand voice on social media. The company's brand voice is clear, genuine and witty, which offers its audience educational, relatable and entertaining content. Study their and others' social media channels to gain perspective. Don't forget to view your competitors' social media and gauge their pros and cons, as this will offer insight about your own strategy.
Maintaining a consistent and memorable voice will help you tell your brand's story as well as connect and engage with your audience.
Step 4: Track your progress and adjust your plan as needed.
Once your social media marketing plan has been implemented, you should track the progress and measure the performance of your social content based upon your goals. Doing so will help determine if your plan is on track to be successful, or if it needs to be improved or adjusted.
The key metrics you should plan to measure include follower growth, impressions, engagement rate, clicks, shares, mentions, sentiment, and conversion rates, among others. Each social media platform offers its own, built-in analytics. But, there are also a variety of additional social media analytics tools available online, such as Hootsuite, Sprout Social and Google Analytics, among others, that offer deeper insight into how your content is performing. Your public relations or marketing firm should also be providing you with this data and working with you to mold and manage your creative plan.
A successful social media marketing plan takes time to develop and refine, but it is an essential element necessary for your business to thrive in the digital world. If you are not yet utilizing social media to benefit your business, you should consider following the four steps above or contacting a marketing and public relations agency to assist you in creating a customized plan. Contact us to learn more about how we help our clients with social media strategy, content creation and audience engagement.