The Global Economy is Starting to Reopen – The Guide Below Will Point You In the Right Direction as You Assess What's Next in Your Marketing Blueprint
It felt as if there were roughly 108 days in April. During this time, you were likely inundated with messaging from marketers giving you advice on what to do during the Coronavirus Pandemic. Our own blog post written on March 23rd discussed how to engage your audience during disruptive times. The post contained resources on how to perform a quick check on your brands' public relations and integrated marketing messaging during the global pandemic. But, what comes next?
As the global economy reopens and consumers start to venture out to shop in retail stores and go back to their favorite dine-in restaurants, what are the best strategies or methods for the Business to business (B2B) professional services business community to move forward and adapt to our new normal?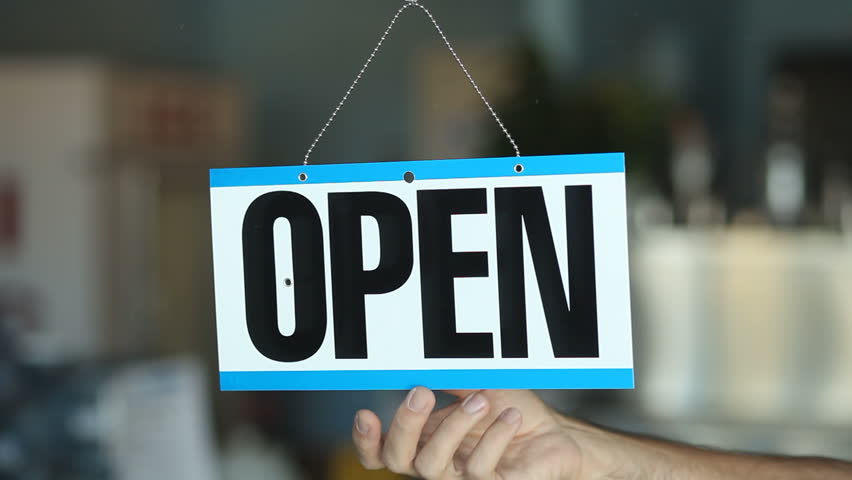 Business to business buyers are usually informed purchasers and have educated themselves on the specific topic or service they are seeking to source for their companies. They are also usually tech-savvy and have often done their competitive homework. The role of the brand manager of a professional services company is to understand this and be effective in helping support the sales team and leading the overall B2B lead generation strategy. This, in turn, embraces the enterprise-level support of the company's Profit & Loss statement (P&L).
A cohesiveness of this level is often harder than it sounds to achieve. But, to accomplish a harmonized association between marketing and sales, a brand can succeed by becoming an industry disruptor, especially in a time when industry disruptors have an unusual opportunity to make a difference and lead by example.
Some marketers in the business to business professional services realm will seize this opportunity; others will wait out the current events with the hope they can reboot when "things calm down." Though, it will be the active makers, the doers, movers and changers, those who take dynamic steps now, who build marketing foundations today for a stronger economy tomorrow.
Now is the time, a time when trust and authenticity are truly meaningful.
"Understanding the intent of what information your potential customer or client seeks is the secret sauce to a long-standing recipe in the family of MarCom strategies."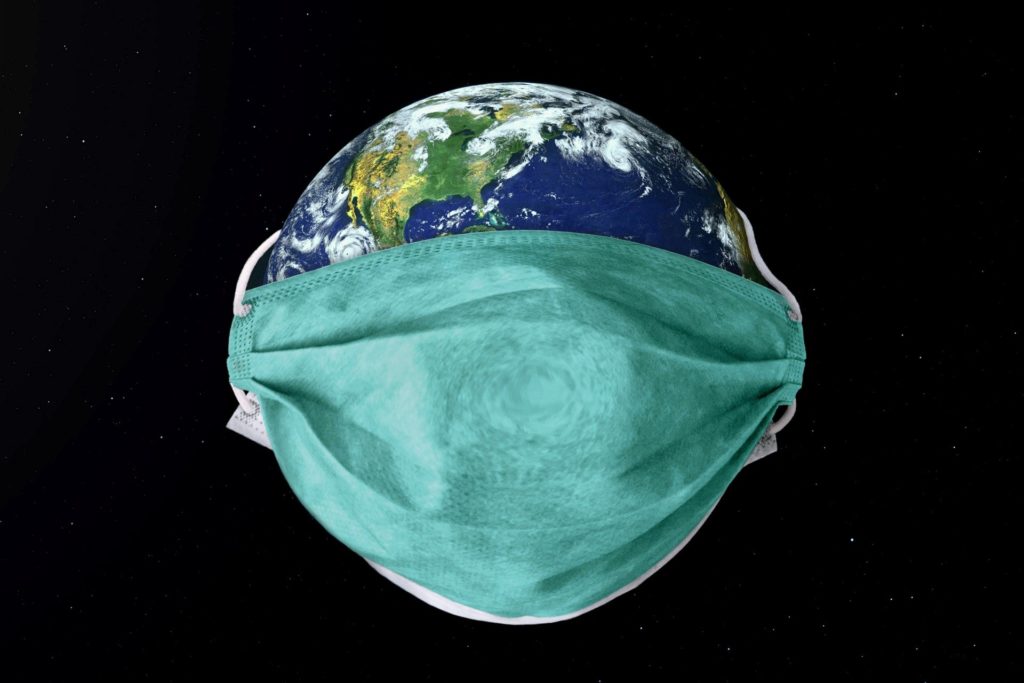 Discovery & Assessment – Our firm is one of the few full-service public relations firms in the field that requires and provides a comprehensive discovery and assessment process be performed for any company considering our public relations, advertising, digital marketing, branding or integrated marketing services. It is imperative to start with this type of process to navigate today's competitive market. It can be as simple as creating an informal SWOT analysis, or it can go as deep as developing a complex matrix to chart out your brand's unique situation analysis, position and needs.
Our team begins by developing a discovery questionnaire that allows us to become familiar with your company, your objectives for growth, the services you offer, and more. We also start conducting intelligence research by performing a website audit, evaluating your current share of brand voice and media coverage, and uncovering your existing digital presence. We may ask you to grant us permission to evaluate your Google Analytics and / or Google Search Console account properties, so we can better understand your existing referral sources and traffic flow.
We then conduct an in-depth Q&A session to review your existing audiences and customer / client demographics. Our team incorporates the entirety of this information into a proposed plan which can serve as a public relations and integrated marketing roadmap for your brand. This is how the strategies and tactile methods see their start and, thus, can be implemented for almost any business to business company.
Multi-Pronged Approach – B2B organizations must deploy a diverse range of marketing channels to reach prospects and convert them to sales. Some that can go unattended include business and industry trade publications and journals, blogs or podcasts, B2B product forums and review websites as well as industry association newsletters and applicable social media channels. It is important to note that not all social media channels are the best for B2B audiences. LinkedIn is one of the most productive business networking sites. But, research has shown that other social media channels can also be impactful, though this varies by industry.
 The voice and tone for messaging can also vary by platform. The one-size-fits-all approach to modern marketing will not work because purchasers and decision-makers today are informed buyers. Account-based marketing (ABM) can help with this. (ABM) combines technological insights from SaaS (software as a service) type products with intelligence from humans to create a tailored approach to marketing and sales. It is a great way to align your sales and marketing strategies and / or teams and it gives you the ability to communicate properly with high-value accounts. This method can often take longer to develop, but the results and ROI it yields are almost always higher.
Personalizing your public relations and integrated marketing strategies to include ABM is a way to approach your B2B business development process, whereas you can treat each prospect company as an individual market.
Industry Positioning via Thought Leadership – The collective knowledge within your company is often your best asset. Key account sales representatives or professional services marketing managers usually understand the needs of your prospects the most. Harnessing the knowledge of these experts can prove to be a powerful tool. The challenge of corralling knowledge from these company resources is often difficult because they are busy with their corporate roles, away on business travel, or attending industry trade shows. Our firm has developed a proven process to gently but surely extract the needed information from these individuals.
 The strategy we use is to ensure they have the tools necessary to provide information in a way that is most streamlined for them and their schedules. We develop a set of questions and answers for the company expert, analyst or adviser who would prefer to write content for an industry thought leadership piece or informative blog post in the evenings or while in between conference sessions in their hotel rooms. For those who do not wish to write out their expert knowledge, we often interview them as if we were members of the media, recording and transcribing the calls. Then, our team drafts the article or whitepaper into Associated Press (AP) style and prepares it for final fact-checking before we distribute it to the media.
The other ways we develop our clients' content depends on the marketing channel, but this provides an example of a solid "best practice" each marketer should make an ongoing action item.
Analyzing the Data & Results – Business to business purchases are usually more complex than the average consumer purchase. Using technology together with proper marketing and public relations methods is vital to a successful program.
 Accountants are about the only people I know who enjoy combing through rows and rows of data to find the missing formula. Thankfully, today there are several excellent solutions that can process marketing-related data and the results derived from successful – and even not-so-successful campaigns – to help adjust the strategies and benchmark progress for adapting and making any necessary changes.
HubSpot is one of the top platforms to use to create a successful data-driven inbound marketing and B2B lead generation program for your business or brand. We are a certified HubSpot inbound agency and work to stay updated with our continuing education and certifications. It is our job to keep up with the technological advancements as the industry changes. This allows us to assist our clients with their own data-based marketing to produce higher quantities of inbound leads.
We utilize on-average eight or ten different marketing technology platforms in conjunction with our services. However, platforms are most results-oriented with people behind them. Our team has developed in-house proprietary processes to evaluate the results we achieve for our clients. We recommend HubSpot as an excellent first choice for any company getting started or for a company that would like to increase their B2B outreach efforts. An example of one of the unique features on HubSpot is dynamic or "smart" content that can be utilized in email marketing campaigns. Smart content is content that can be customized to change based on the specific contact or lead. These can be subject lines or offers to name a few.
The real benefit of these helpful marketing platforms is establishing key metrics to track the progress of your marketing goals. Deciding which metrics are most suited for your specific marketing campaigns involves well-defined marketing goals, from reach objectives to quarterly and annual sales targets. As you identify these aspirations, your metrics or KPIs (Key Performance Indicators) should be measurable. Sometimes the algorithms can change and thus the analytics can change, so be prepared to adjust as time goes on as flexibility is ever important.
One of the most common concerns we hear from business to business companies is the fear of a missed opportunity or not understanding what the most impactful way is to spend marketing and public relations dollars, all while yielding the highest ROI and generating success. Each B2B brand or company has its own set of unique needs. Following the above four steps is a sound way to go about developing your strategy.
One thing is for certain; humans are resilient, and markets will rebound. This is the perfect time to adapt to a changing marketplace, and the change itself is bound to create new connections and engagements for your company.
Please do not hesitate to contact us with any questions you have or if you would like to discuss our process we've named "Effectual Strategy at Work".