Designers, builders and architects, as professionals, we know that no one likes the feeling of having a dying smartphone battery while out in public for the day. One faces the choice of going without a phone for the rest of the day or the hassle of locating an outlet and a spare charger. Needless to say, it's not convenient to operate without the smartphone to which you are accustomed, in today's need-to-be-connected world.
Imagine entering your 3 p.m. meeting with 10 percent of your battery left. You take your seat in the meeting area, place your phone on the counter, and by the time your meeting concludes an hour later, your phone is fully charged. For that, you can thank DuPont!
While smartphone users have weathered rapidly draining batteries and inconvenient locations of outlets, DuPont has heard their cries for help, and brings a remedy of convenience and sheer genius with its newest Corian® solid surfaces.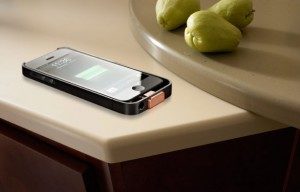 DuPont
and
Power Matters Alliance
(PMA) have joined forces to create wireless charging solutions for our increasingly mobile society by revolutionizing countertops. Wireless chargers will soon be integrated into DuPont™ Corian® solid surfaces as the company's first consumer electronics venture. Charging pads from Powermat will be embedded under the surface of the countertops and supply power to both smartphones and tablets. Meeting rooms, hospitals, research labs, and a variety of other public and private spaces are among the many predicted sites for charging countertop installations.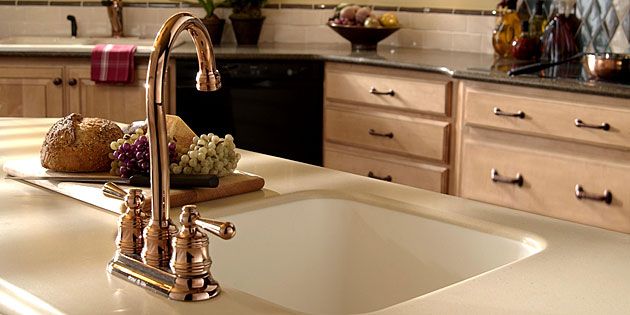 Though
Corian
® solid surfaces have been both well-known and integral parts of households for decades, DuPont's executives are enthusiastic to evolve the product, making it even more functional and practical. "Now we aim to bring this level of performance to new heights, while meeting the emerging needs of industries and consumers to remain powered up throughout the day," said Ruslan Yusupov, global marketing director of DuPont Building Innovations.
With the convenience factor and more than 30 patterns and colors of Corian® solid surfaces, these countertops may be the perfect fit for a tech-savvy client or even your own office space. An availability date for the charging surfaces has not yet been made public, but for more information, visit
PMA
.