Influencer marketing, just in the U.S., is estimated to surpass $4 billion in 2022. With these numbers exponentially growing, it is safe to say that companies are picking up on influencer culture's effectiveness and consumer impact. With this in mind, it's important for company marketing teams to know how they can stay up to date with new influencer marketing trends, especially with the branding benefits involved in the newer and burgeoning styles of video and audio content.
What are Influencers, and Why are They Important?  
The idea of influencers revolves around popular public figures or celebrities being paid to endorse a business's products or services, with the goal being to expand brand awareness and key messaging throughout their industries and among the customer or consumer followers or fans who admire them.
In this space, influencers are typically categorized as either micro-influencers or macro-influencers based on their respective reach. Micro-influencers are typically those with 1,000-100,000 followers, while macro-influencers capture audiences ranging from hundreds of thousands to millions of followers.
While it is important to consider reach in deciding which influencers to use, the value of influencers comes from their recognition as experts in their fields. Being held in such high regard creates trust in these creators, resulting in endorsements regularly increasing marketing engagement, presence and effectiveness. Whether the marketing objective is engaging with business-to-business prospects or reaching business-to-consumer targets, influencer marketing is a significant strategy marketing managers should maximize in 2022.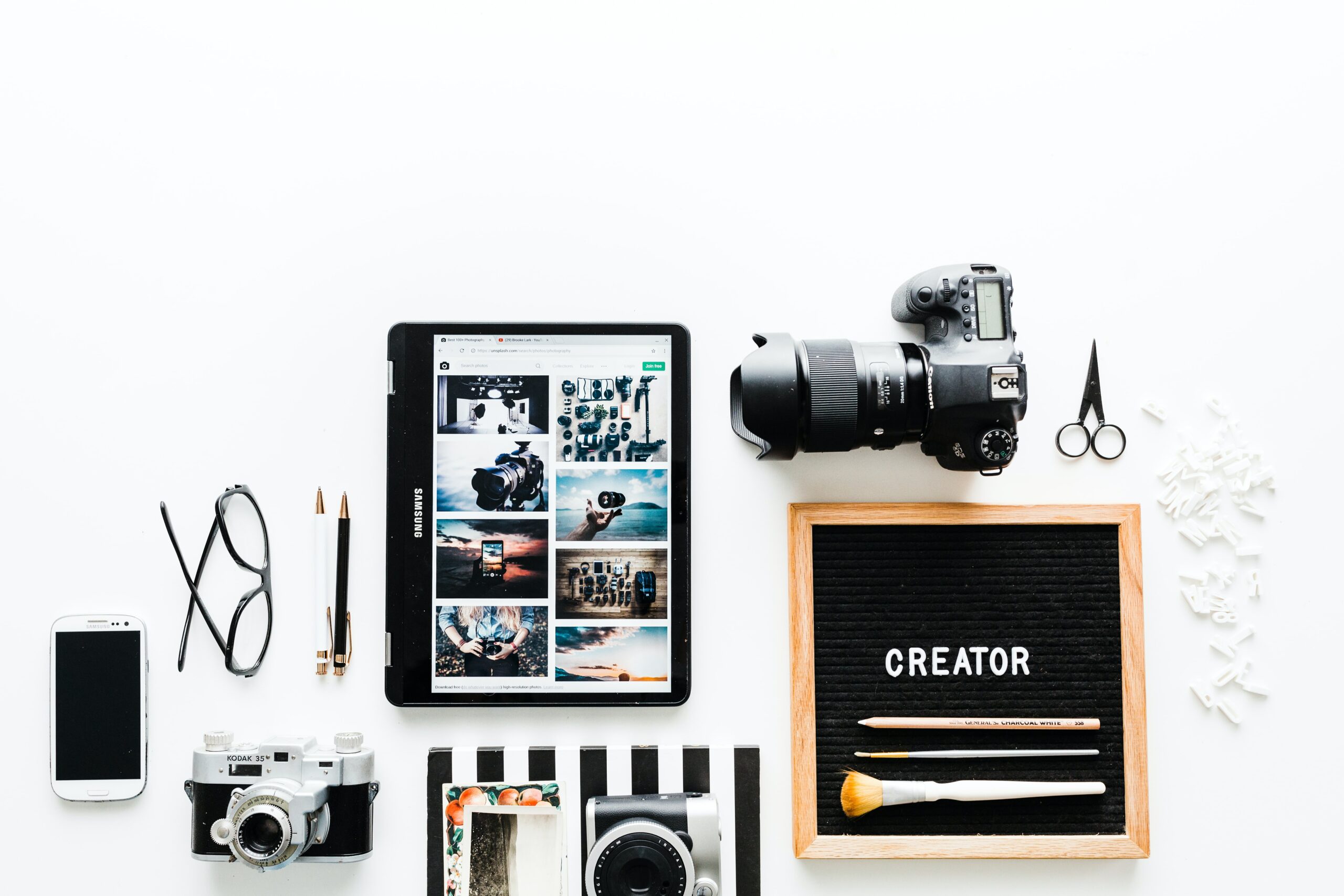 Leveraging Podcasts through Influencers
Since the COVID-19 pandemic, podcasting as a media outlet, has exploded with 80 million weekly American listeners, per Buzzsprout. The format's ever-growing presence, combined with its ease of access, makes influencer marketing through podcasts a seemingly untapped gold mine.
Podcasts are unique in that they attract extremely loyal listeners in incredibly niche audiences. One example is that of industry trade shows, being one of the categories sometimes under the radar. Trade shows often host podcasts for business audiences to convey information about specific events, news and information for and within specific industry trades. These podcasts can help drive event registration as well as interest or sales for the trade show's exhibited products or services.
Appropriately contracting influencers in this category of industry-specific podcasts can be extremely helpful for a company. Retaining influencers for trade show and other business-to-business podcasts can involve benefitting from the influencers' third-party and positive commentary that includes key mentions or insights about the contracting company and its unique selling propositions. The same can be true of business-to-consumer events and podcasts.
As these podcasts are primarily funded by sponsors, similar to radio, they incorporate branded messages into their episodes, creating a perfect opportunity for paid influence. However, while radio sponsorships only occur live, podcasts are recorded and posted on streaming services, meaning, your company's message stays in their segments for good.
Similarly, affiliate marketing with podcast influencers has become a popular practice in this space. By incentivizing creators to promote your service or product, in exchange for a percentage of business or sales received, influencers often go the extra mile with acknowledging your brand multiple times to increase their take from the partnership. Or, influencers can be funded with a one-time fee in exchange for an agreed type of endorsement or positive opinion or perspective they communicate.
From a marketing standpoint, affiliate marketing is not only the most common form; but, it is the most effective, with 29% of all podcast listeners saying they have used a promotion they heard about during an episode, according to a study by NCSolutions.
In a different lens, influencers can also be paid by companies to do guest appearances on industry or topic-focused podcasts. Having a guest influencer on an already existing podcast with a substantial following can further enhance a message's effectiveness. While some podcast producers or hosts may not prefer to interview a business's marketing executive (some do, and some do not), influencers are desired guests on podcasts because all parties benefit from their presence. Both the guest and the host show draw viewers towards one another while they promote conversation about your business.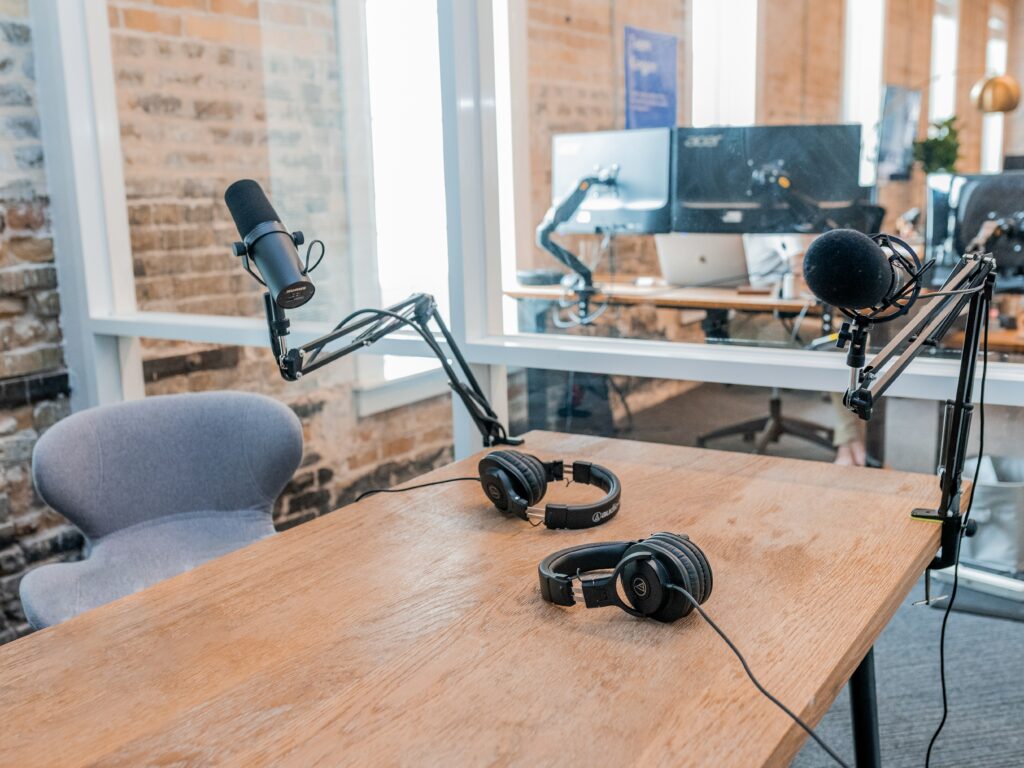 Adding Virality of Short-Form Videos with Influencers
Those who work in the media industry have become aware of short-form video's rapid growth since its inception into social media in 2013. Yet, it took years, until the boom of TikTok, that marketing teams began to use the style as a tool to promote themselves through popular creators. Since the concept has been spread to other platforms, it is bigger than it ever has been with a 2022 marketing trends survey, conducted by HubSpot, finding that 30% of marketers who use social media plan to invest in short-form videos.
TikTok and Instagram are the two largest platforms where short-form video marketing often occurs through the implementation of influencers. These influencer video applications' marketing sphere can be centered around business-to-consumer marketing and/or business-to-business marketing. When well-managed and monitored by your public relations agency, influencer videos can easily create tenfold return-on-investment.
On both video-oriented platforms, sponsored collaborations dominate the business-to-consumer game. Popular influencers often sport merchandise or show off using consumer goods and products as they either create content around current trends or simply provide short testimonials or reviews geared toward the consumer or e-commerce follower audiences.
For a business-to-business approach, this style of influential videos is all about industry savvy influencers creating short video blogs or "vlogs" about their own positive experiences with specific products or professional service providers. The created videos and vlogs can provide real-time influencer insight on specific aspects of products or services for businesses, which has the power to intrigue business professionals who are decision-makers about purchasing products or procuring service providers for their businesses or the businesses for which they work.
Affiliate marketing, also, is seen as extremely effective in these areas through special influencer-based UTM codes and the announcement of special promotions or offers with calls for action. When influencers post content about your business or brand, you should ask or require them to include a UTM code to track any conversions or sales they induce. The premise is a pay-back or payout in the form of a small commission for each conversion they generate. This can be an event registration for a tradeshow or other event, or it might be a product or service purchase brought about and linked to the influencer's created content.
The upside to these two specific platforms is their algorithm-based targeted content. While on other platforms, you must research how to attract certain audiences to your posts and account, TikTok and Instagram Reels constantly showcase new material to viewers based on what they interact with, who they follow and what kinds of content they regularly pay attention to. Meaning, that if you choose influencers correctly within your industry, others who look at similar content will more likely be shown or delivered this influencer and your brand.
All of this is only as good and results oriented as your or your agency's management of your business's influencer marketing program, strategy and agreements.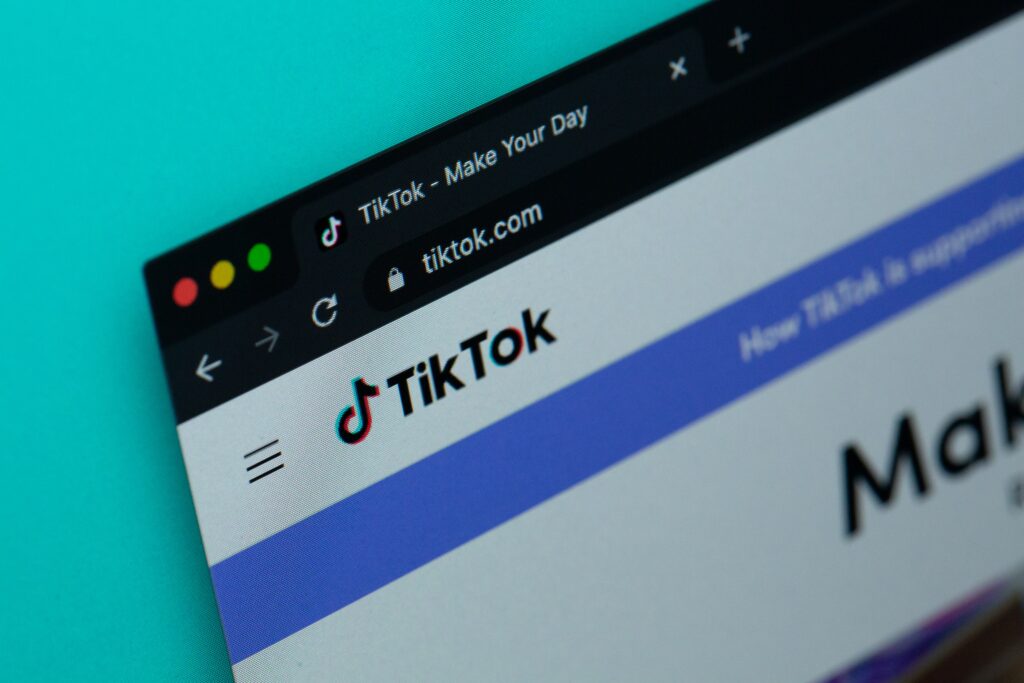 Connecting with Online Communities through Live Streaming and Influencers
Live broadcasting, or live streaming, is also accessible through various digital platforms and has become one of the highest grossing mediums available. When your influencers broadcast or stream content about your business or that which makes your organization distinctive, the interest and click-through rate exponential increases.
What the live streaming community offers that other media formats don't is real-time interaction between influencers and their audiences, which creates a stronger bond and allows more information to be presented for those interested. This exchange makes the application of this format handy when promoting an event and/or a brand, product or service.
Seen especially in younger audiences, Grin found that some audiences on YouTube are influenced more by popular YouTubers than by celebrities.
Allowing your audience an insider or third-party view of an event or tradeshows, a sneak peak of a new product, or how a professional service is performed and yields benefit creates a sense of interest or intrigue and engages them to learn more.
For many event marketing teams, hosting an onsite livestream which features influencers as guests or hosts can provide this effect. Influencer-based live streams offer expert analysis of not just the event itself, but the products or services being showcased at the event, which can draw in viewers or attendees based on each influencer's following.
When business-to-business events, conferences or exhibitions take place, livestreams are one of the most promising ideas for enticing new clientele or attendees to register. Many tradeshow and event organizers have to market their event's benefits through associations and businesses whose members or personnel have attended in the past to validate the events worth for others to register and attend. In the influencer space, these trusted individuals can provide an even deeper level of event approval to an effective audience, persuading their followers and fans simply based upon their involvement in the sector and event via verbalized or shown experiences.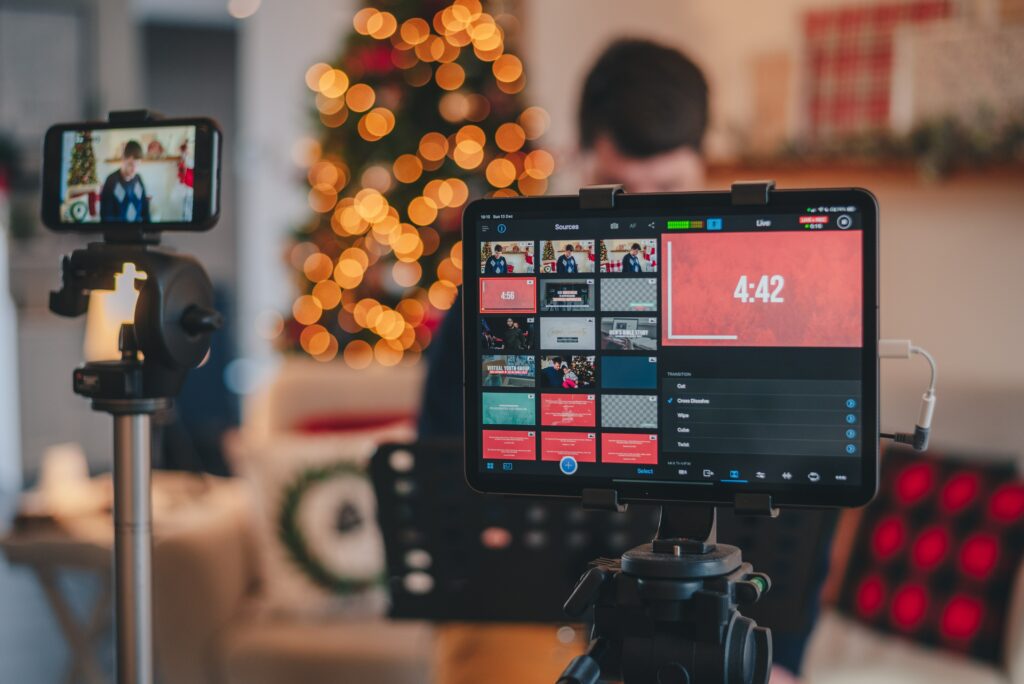 Tips for Video and Audio-Based Influencer Marketing Strategies
While employing these formats of video and audio media with an influencer can help expand the reach and visibility of your company, the most important part comes with properly executing your social media influencer marketing strategy.
Here are a couple key tips on how you can start making your influencer marketing campaign more effective.
Limit Scripting but Guide Soundbites: Whether it be demonstrations, sponsored messaging, or product videos for marketing, a common mistake many companies make is over-scripting for influencers.
While tempting to write exactly what you want them to say, these types of scripts restrict the creator, making the message feel ingenuine and out of character to their audience. Allowing influencers leeway to use their own voice and style in creating sponsored messages, reviews, tutorials or commenting often results in higher levels of audience engagement.
However, giving your influencers a messaging guide is essential. This can include what tone to use, what points and topics should be covered or a length estimate. Create a list of important soundbites, being concise, clear language and subject-matter you would like for them to incorporate into their content. Provide message and brand standards to ensure proper and correct information is shared, which also helps avoid inadvertent content that could confuse the audience or conflict with your objectives.
Appoint someone with a true and seasoned understanding of influencer marketing on your staff or with your marketing agency to work closely with and oversee your contracted influencers.
Participate In Trends: Influencers who participate in popular social media tends while showcasing your brand, and integrating popular captions at the time of creation, automatically sets the algorithm of the platform to favor their content, especially on Instagram and TikTok. In accurately researching popular trends, your influencers can create content around the topics and captions they should use, leading to more people likely seeing and following your business or brand.
Any given social media site normally contains an algorithm which determines what an audience is shown. These complex equations take into account a user's interests and learns preferred topics over time through providing new content and achieving either positive or negative responses. While this cycle helps in targeting specific audiences, within these spaces virality is also key to the algorithm.
While the topic of influencer marketing geared to generate visibility of positive online content can involve a significant amount of time and energy, the payoff can be extremely rewarding to businesses when properly vetted and managed. Some companies make mistakes because they either lack awareness of popular influencer trends or how to incorporate and oversee them, or, they simply try too hard to play into a specific topic versus facilitate an innovative, yet macro-view, of influencer content.
The aid of influencers and public relations agencies can add much needed leverage to these styles of podcast and video campaigns because of their extensive platform-specific knowledge on what is captivating or entertaining to their followers and fans.
A great example of this type of influencer-based knowledge comes from TikTok's 'Sounds'. While many marketing teams or companies would need to spend extensive time researching which sounds are popular at a specific time or how they could incorporate them into brand messaging, creators have an innate ability to understand and customize them across their respective platforms. This brings about a natural flow of persuasive information about the products or services and brands for which businesses are seeking promotion.
The introduction of influencers into any marketing campaign can feasibly produce more engagement and interest in your products or services because of the community built around the trustworthy creators. To stay relevant and provide authentic content which is also effective, it is important to have awareness surrounding current media trends like short-form videos, podcasts and live streaming as well as how to apply and monitor these trends to appeal to your audience. Even if influencer marketing, videos and podcasts are not the forte for some internal marketing teams, this is no reason to avoid adding them to an annual integrated marketing plan. Public relations firm services can provide the tools necessary to develop and perform successful influencer marketing campaigns to grow and benefit your company and its levels of influence.
At Eberly & Collard Public Relations, we develop and manage influencer marketing programs for our clients by carefully researching, acquiring and managing top influencers that are the most beneficial for their brands. Contact us if you are looking to kick-off a new or improved influencer marketing program. Learn more: www.ecpr.com.