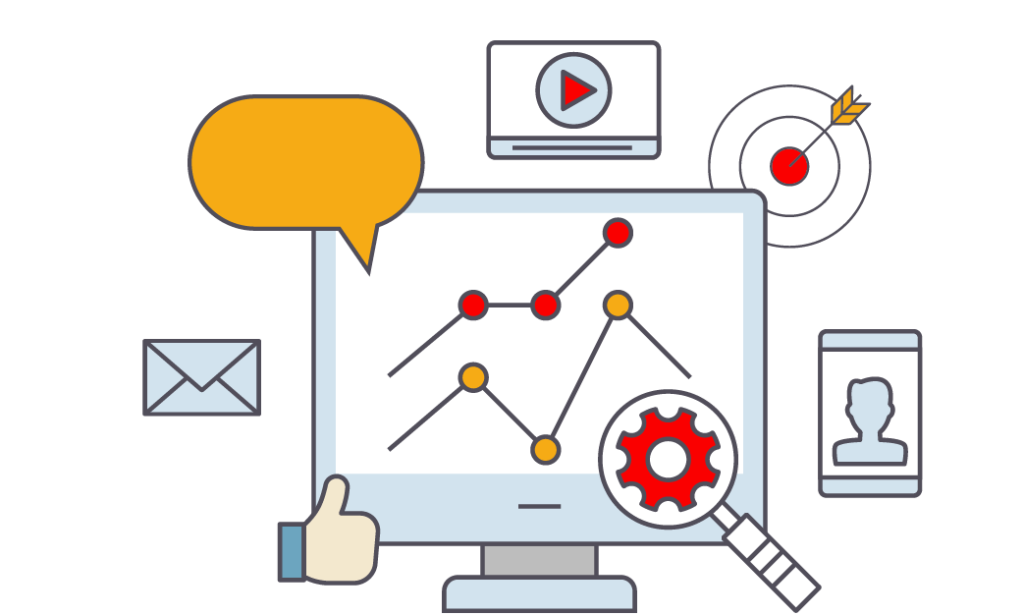 As marketers, we are working with more and more data each day. I would never have guessed seventeen years ago when we started our firm that data and the science and analysis of data would be such a large part of marketing. I find, as a lover of all things technology and as a science major that I really do love the aspects of data and being able to dig into the granular world of marketing analytics. A market analysis studies the attractiveness and the dynamics of a specified marketing area or discipline. This combined with the initial findings uncovered from a brands S.W.O.T (Strengths, Weaknesses, Opportunities and Threats) can yield the effectiveness of your marketing or public relations efforts.
Yes, there are many, many ways to measure the effectiveness of your campaigns and this is a topic that would take several in-depth blog posts to fully cover but I recently read an article in Inc. magazine and it reminded me that many businesses may not have time to read through an in-depth article and could benefit from having a few quick tips to use as a general guideline. So here are four easy and quick ways to do it your self. If you find yourself searching for more and would like a deeper investigation into what is needed to take your brand awareness to the next level, please give us a call or contact us to get started.
Bounce Rate – the definition of bounce rate at defined by Google is "the percentage of visitors who enter the site and then leave rather than continuing to view other pages within the same site". If your bounce rate is under 40% then you are in good shape.  If not, then this is an indicator that once they get to your website they thought it was going to be something different or the content and user website experience (UX) needs to be improved. This cold be improved with different forms of messaging, updated site copy or even a website navigation update. Again, these are just quick simple ideas for improvement and may not always be applicable or could be entirely different based on your own brands's marketing needs.
Organic Traffic from Search – Well, like I said, I could say enough about this specific topic alone long enough that your coffee would get cold. In short, the ultimate goal here is to develop engaging content for your targeted audience. When they are searching for topics and keyword phrases that match your brands product or service offerings you want them to find your website.  You'll also want to see a steady increase over time when viewing this metric in your analytics dashboard.
Click Through Rate – I bet you have heard of the term "sales funnel" or "customer journey". These terms were originally derived to explain the process a lead goes through when interacting with a brand from initial inception to actual purchase. It visually can be thought of as a funnel. We often use the term "from consideration to conversion" to describe the process. The strategy is to guide them toward that conversion. Today's consumer wants help and guidance through this process and will go elsewhere if we do not support them in this capacity. You can set up segments in your analytics program to monitor the flow-through behavior throughout the stage.
E-Commerce Conversions – Today, you can employ marketing automation software to use cookies and track the "journey" your site visitor takes. Where do they go after they leave your site, what are their purchasing habits. Mapping this unique path across every touchpoint can hep you better understand the unique needs of your customers as well as use built-in triggers or automation to direct them along the patch and to take desired actions. Just because a blog reader or site visitor did not purchase something today does not mean that they should or did not have a good brand experience. They may return again at a later date and purchase based on the experience they had today.
I hope these quick tips were useful for you and a means to at least get you started asking yourself the right questions. You should always be thinking of ways to benchmark your success and be flexible enough to challenge the way you are currently marketing. Our firm enjoys the challenge of creating new opportunities and successes for our clients'. Call us to learn more about our process and how we get started working with new clients.