As our blog readers and social media followers / fans know well by now, our ECPR team is a collaborative partner for the BOLD Summit. The following information and news stems from our current press release campaign. We welcome your comments and questions. ~ Jasmine Gurley. 
The Business of Luxury Design (BOLD) Summit, formerly known as the Business of Design (BOD) Conference, has announced high-level additions to the event's line-up of presentations. The two-day event, set to take place Aug. 28-29, 2014, at the Wynn Hotel, Las Vegas, will feature celebrated architect Richard Landry and esteemed editors from national consumer home and industry-related trade publications.
Richard Landry, owner and founder of the award-winning, custom residential architecture firm Landry Design Group, Inc., based in Los Angeles, Calif., will be a keynote speaker at the 2014 BOLD Summit. His presentation will focus on nurturing designers' passions while building thriving businesses. Landry will share educational insights for personal business growth and development from start-up to present-day.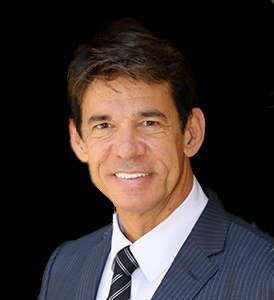 Richard Landry of Landry Design Group
Named as one of Architectural Digest's "AD100: Top 100 Designers" five-times since 2000, Landry has designed luxurious statement homes for celebrities such as Eddie Murphy, Mark Wahlberg and Wayne Gretzky. His BOLD Summit keynote presentation will take place Thursday, Aug. 28 at 10 a.m. PDT.
This year's BOLD Summit will also feature a media / editor panel dedicated to sharing vital insight for designers and architects regarding the evolving design preferences of today's consumer as well as trending themes for design-based editorial and photo content. Panelists to date include Amy Elbert, senior architecture editor for Traditional Home; Michela O'Connor Abrams, president at Dwell magazine; Lori Bryan, editor for Robb Report Home & Style; and Katie Kervin, managing editor of Hospitality Design. Others will be announced prior to the August event.
The panel will be moderated by our own Don Eberly and Jeff Collard, co-partners for the BOLD Summit and co-owners of Eberly & Collard Public Relations. The session "How to Serve as a Strategic Editorial Resource – Building Relationships with the Media," will take place Friday, Aug. 29 at 3 p.m. PDT.
The BOLD Summit is designed to provide interior designers, architects, design-build professionals, landscape designers and architects, and other luxury design service-providers with resourceful information and networking opportunities, to powerfully align their strategic development and company positioning in the luxury marketplace. The event's new host, Julia Molloy, founder of Molloy Management Group, brings over 20 years of business operations management experience to BOLD's rebranded conference. Serving as BOLD Summit's educational program director, a full spectrum of sessions and topics Molloy will be leading at BOLD Summit will be released in July.
For more information about the BOLD Summit and to request an invitation to attend, visit www.businessofluxurydesign.com.