Calling all architects, designers, engineers, developers, and anyone who appreciates the art and science of repurposing older buildings for new residential and commercial uses…
Have you seen the May / June 2015 issue of Retrofitmagazine? In case you missed it, take a look at the following images, showcasing a feature story our ECPR team secured, written by our very own Don Eberly, about one of our clients, the very talented Stevens & Wilkinson architecture, engineering and interior design firm.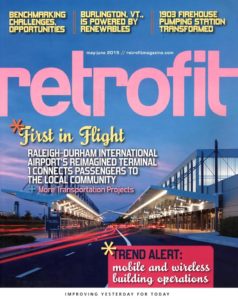 Ponce City Market, the former Sears, Roebuck & Co. building in Atlanta, was redesigned into a live-work-eat-shop-play destination.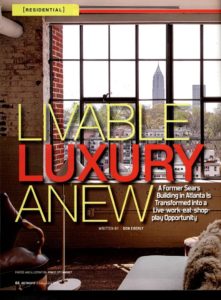 Atlantans have watched the adaptive-reuse plan unfold for more than two years, and the area is abuzz with new interest about what many are calling the building's rebirth.
Stevens & Wilkinson, a full-service commercial architecture, engineering and interior design firm, served as architect for the adaptive reuse and historic renovations for the new and impressive FLATS at Ponce City Market.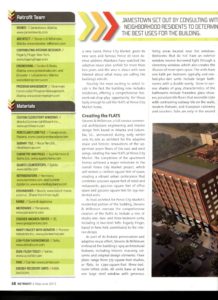 As lead architect for Ponce City Market's residential portion of the building, Stevens & Wilkinson oversaw the comprehensive creation of the FLATS to include a mix of studios, one-, two- and three-bedroom units, including 17 two-level lofts.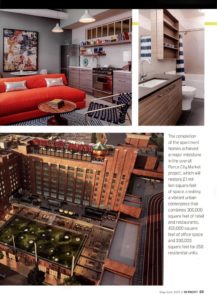 Stevens & Wilkinson had LEED certification in mind when finalizing how the FLATS would be designed. The energy-efficient appliances coupled with efficiently engineered mechanical and plumbing systems contributed to the coveted sustainable design designation.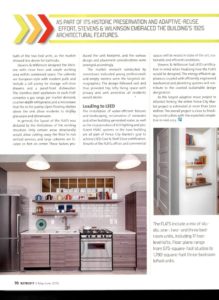 As the largest adaptive reuse project in Atlanta's history, the entire Ponce City Market project is estimated at more than $200 million. The developer, Jamestown, was the originator for the project. The company conducted market research by consulting with neighborhood residents to determine the best uses for the building.
Kudos to Stevens & Wilkinson for an architecture design job well done, and our thanks to the magazine's editor for her willingness to share this great story with her readers.
Learn more about Stevens & Wilkinson: www.stevens-wilkinson.com.

Discover the ways in which we manage public relations for architecture firms and other clients as well as our creative approach to integrated marketing for building and construction companies, and more: https://eberlycollardpr.com/our-industries.asp