ECPR's Top-Pick Building Products of the Year…and New Year!
The construction industry saw a sharp uptick in 2014, and all indications are that this persistent rebound will continue in 2015. As builders and remodelers anticipate more design-build projects and begin the involved product sourcing and planning processes, our team of construction / building industry writers and publicists has rounded up some top building products, specifically ones we have seen select clients specify for residential or commercial jobs, along with few of the newest and most novel in the industry.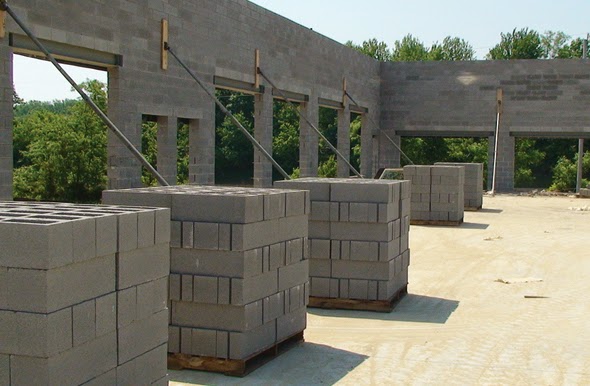 Riverlite Expanded Clay Lightweight Aggregate
Weight should not compromise design or efficiency, which is a concept Big River Industries, an Old Castle Architectural Products Group company, took to heart when it first produced Riverlite, the lightest expanded clay aggregate (LWA) in North America. Companies and organizations in the construction, concrete, structural concrete, geotechnical, engineering, green roof, and filtration industries benefit from this structural aggregate's low unit weight, high angle of internal friction, low-thermal conductivity, and high fire resistance.
The key to the LWA's success resides in its base material: Clay that is mined, fired, calcinated, crushed, and graded.
What we admire most about Riverlite expanded clay lightweight aggregate is that its uses are innumerable; the aggregate is used in a variety of concrete products including structural lightweight concrete for buildings and highway bridges or decks; concrete masonry block; bio-swales, landscapes and green roofs; just to name a few.
Saving 50% in time and labor costs, Riverlite was used to manufacture lightweight masonry (E-lite) blocks for the development of the Maryland Science Center.
For this project and many others like it, the lightweight factor helps contractors and builders complete projects sooner rather than later, so they can generate revenue from the projects earlier, which is better for the property owners as well. In construction, we all known time is money, and if property owners can reduce the number of days it takes to construct a building, it helps them easily project when it can be rented or sold and begin earning revenue.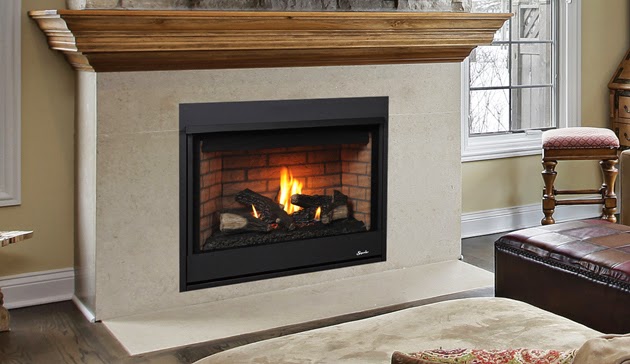 Superior DRT2000 Merit Series Direct-Vent Fireplace
Fireplaces add visual and aesthetic appeal to any home and many commercial and hospitality spaces. With that said, we are heated up for Innovative Hearth Products' Superior DRT2000 Merit Series direct-vent fireplace.
Builders, designers, remodelers, and contractors can take pleasure in knowing their clients will bask in the warmth and comfort of this fireplace's traditional style without compromising quality or design. This highly efficient fireplace is perfectly sized to suit most any space or room, while offering a host of standard features, heightened performance and state-of-the-art technology to ensure its elegance and warmth last for years. Notably, Superior DRT2000's specifications include a direct vent, optional remote, and a front view style.
Also offered in a contemporary style, the DRT2000 is an ideal solution for builders or architects looking to provide clients a high-end and modern design approach at an affordable price.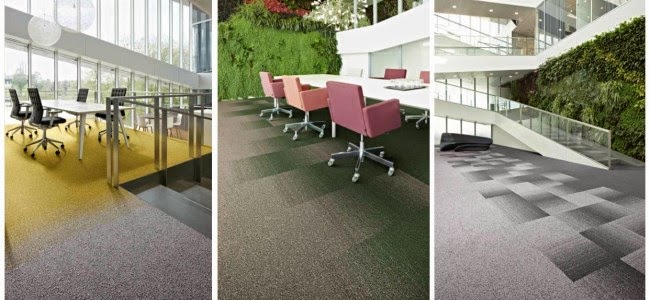 DESSO Transitions Fuse Carpet Tiles
Embrace movement and creative expression in the office with DESSO® Transitions Fuse carpet tiles. This striking carpet tile fluently meshes two contrasting yet complementary colors to separate large open spaces like those in offices. The carpet tiles allow an interior layout to transition from a large space into a smaller or more private area and are available in seven different color combinations.
DESSO specializes in producing high-quality, durable carpets and carpet tiles that are long lasting and easy to install in commercial settings ranging from offices, banks and retail stores to public buildings, schools and healthcare centers.
At first look, we were floored by the product's high-tech traits and attractive design, and have known more than one of our design-build clients to specify these types of carpets when designing flexible and open spaces. Rather than adding walls and doors to close off a space, the sense of transition yielded by the placement of these tiles supplies an open office environment that is more collaborative and productive.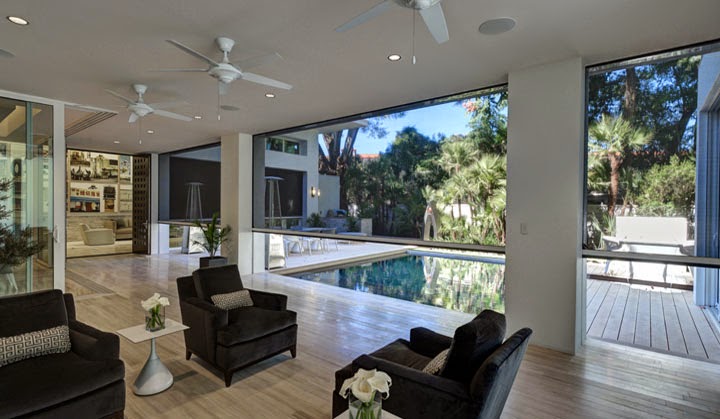 Phantom Screens
We know just how disappointing it can be to have outdoor relaxation stymied by insects and blazing sun, among other things. With Phantom Screens, making the most of outdoor living spaces is a breeze. Beneficial for both residential and commercial screening projects, Executive screens provide extreme comfort by delivering shade, insect protection, natural ventilation, and privacy at the touch of a button.
Executive motorized retractable screens by Phantom are ideal for screening patios, decks, lanais, and other large outdoor areas. Executive screens can be incorporated into various architectural styles and offer homeowners or business owners the enjoyment of using every inch of their exterior areas.
One of the best things about these screen systems is that wall mounted switches or hand-held remotes can be programmed to lower or retract them whenever the owner needs some time in the shade. Executive screens can be recessed from view, or mounted on existing structures. Even better, the screens can be integrated into most any type of structure, including wood, brick, stucco, natural stone, and concrete.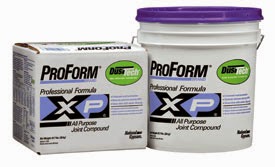 National Gypsum Company's ProForm XP® Ready Mix Joint Compound with Dust-Tech
Another product that has certainly caught our eye, but won't send sawdust into it, is National Gypsum ProForm XP® Ready Mix Joint Compound with Dust-Tech.
This product is an all-purpose, vinyl-based joint compound specifically formulated to reduce airborne dust while sanding. With less mess, builders can minimize the time spent cleaning up following these kinds of jobs. The XP Joint Compound with Dust-Tech can be used for all phases of drywall finishing, texturing, patching, and renovations. Among its various uses, the product is designed for tape application; faster spotting; complete joint finishing of gypsum board; to repair cracks in plastered walls; add texture to surfaces; and laminate gypsum board to other surfaces.
Two noteworthy features of the XP Joint Compound with Dust-Tech include the fact it reduces airborne dust by 60 percent and offers first-rate mold resistance per ASTM G 21 with a score of 0, the best possible score- which both contribute to minimizing impact on indoor air quality. This product also sands without clogging sandpaper; has a low VOC content; and is GREENGUARD Children and Schools Certified- making it perfect for commercial and residential use in spaces frequented by little ones and those who are environmentally conscience.
Builders and building product manufacturers, send us your feedback and information about must-have building product resources, and we just might feature them in a future blog post or include one or more of them in an upcoming media tour for our editor and reporter contacts in the field.
Learn about our integrated marketing services on our builders and building product manufacturers on our website.